Ken came to Saigon for Wisconsin to teach about 15 years ago, stayed on, and now has his own school. In January 2019 he married Nhien, and today the two of them tried the wall at Push for the first time.
Ken's no stranger to climbing but life kind of got in the way and it's been a while. "I've been climbing since 1992 when a friend suggested we go climb in a place called Devil's Lake in Wisconsin. There aren't a lot of places to climb in Wisconsin as it's pretty flat but there are some bluffs and before I know it I was hooked. I moved to Seattle, then Colorado, and climbed every weekend. I was also the belay guy for a friend because of him I ended up climbing in amazing places in Yosemite, and Canada."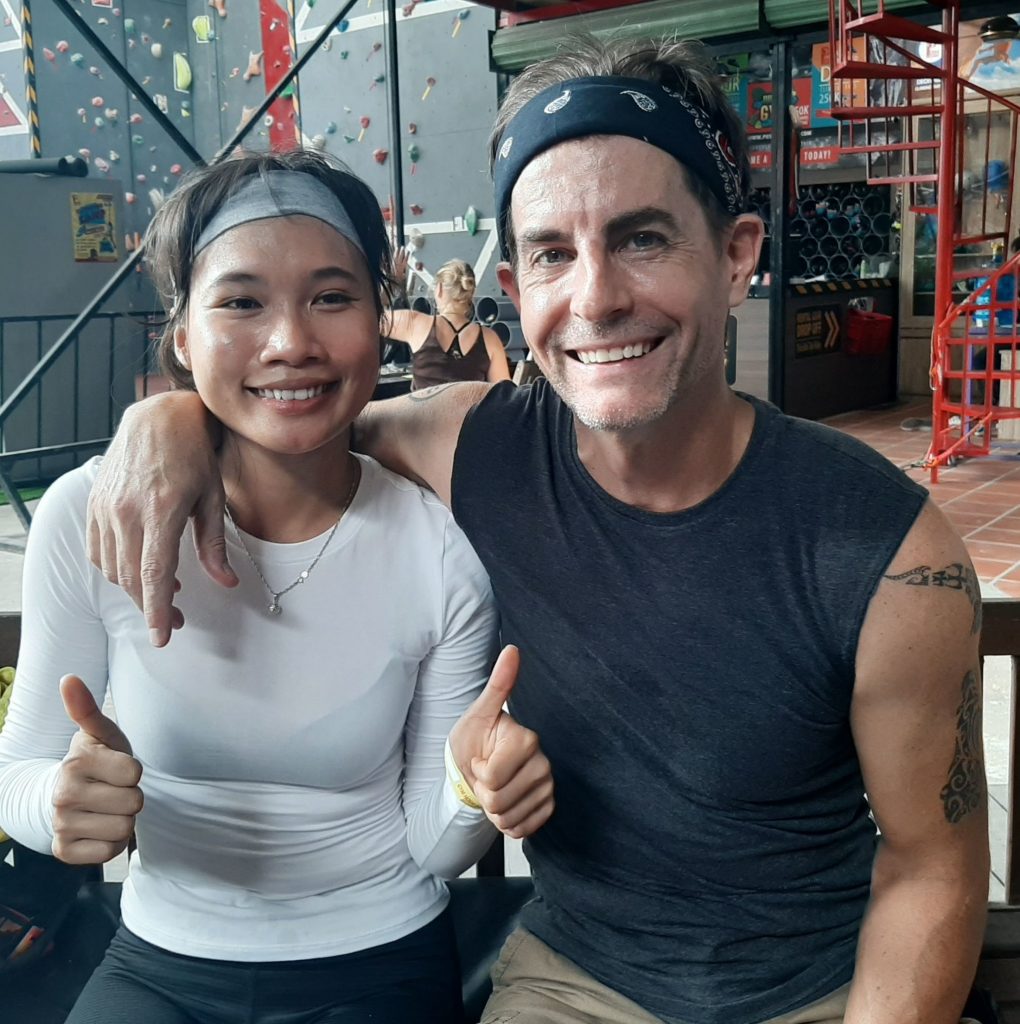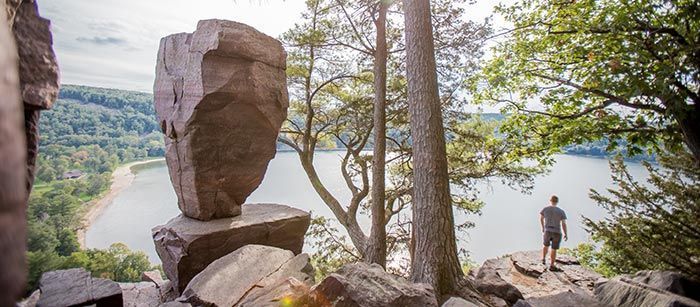 Years back Ken tried Push version 1.0 at the old site but had never before tried the new wall. "I'm not really a wall guy", and he's mostly been getting his outdoor fix from hiking. But now he's married Nhien they thought they'd come and try it together. Time out takes its toll as we all know and Ken smiles at the difference in the level he used to climb and the grades he's tackling today. We've got a funny feeling though that he may find himself making up for lost time now because Nhien's first outing was a success. She positively beams; "yeah it was my first time, and I found it really interesting. I liked it – I will come back."
So look out for Ken and Nhien on the wall in the future. They may have just found a new shared activity and Push may just have found itself a new climbing couple.
Eager to try? Check out our weekly event Date Friday. Special event for couples.
Words by Steve Shipside.