Rock Climbing
Training Program 3 months
Training Starts
August 7, 2023
At the end of the training course, trainees receive following certificates confirming that:
Person is certified to perform safe operation and supervision in climbing gyms with auto belay.

Person pass Safety Briefing Course at Push Climbing

Person is certified to provide top rope belay services at indoor climbing gyms

Person successfully finished Movement & Technique Climbing course Lvl.1 & Lvl.2

Person successfully finished Bouldering & Spotting Climbing course and knows how to operate MoonBoard App and Vale Climb

Person successfully finished Top Rope Belay Climbing course Lvl.1
Requirements:
No Climbing Experience required
16 + years old (under 18 years old – guardian permission)
To be legally in the country
To be enrolled or graduated school / university
Physically Active
Vietnamese and Basic English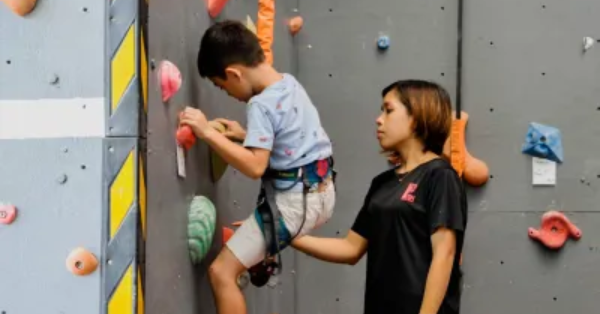 Rock Climbing Trainee lvl.1
Responsibilities
Cleaning:
cleaning of floor and guest areas

cleaning of climbing surfaces

washing of rental equipment

degrease and cleaning of climbing holds before route setting

disinfect climbing area and Push Climbing Premises
Wall Care:
Assist in monthly inspection, lubrication, repair and routine inspection of climbing equipment under the supervision of mentor.
Guest Service:
Make sure that the rental equipment on the guest is in good condition and properly fixed

Help guests with a safety carabiner before climbing with auto belay

Help when descending from the wall and monitor the position of lowering to the ground: eyes are directed to the wall, legs and hands help push off the wall when descending

Conduct safety briefings to guests of the climbing wall after passing the test

Trainees automatically become responsible for the supervision of all children under 12 years of age, including the play area when all instructors are busy

Trainees are obliged to help organize, prepare, decorate and conduct special programs under the supervision
After 1 month Trainee should Pass following tests:
Movement & Technique lvl.1

Safety Rules & Regulations

Climbing Introduction in Vietnamese & English

Push Prices & Programs

Climbing level 5B+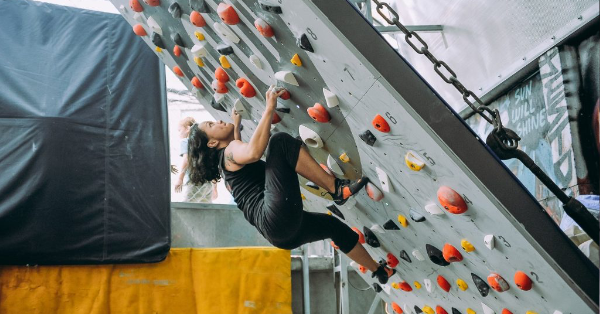 Rock climbing trainee lvl.2
Responsibilities of Rock Climbing Trainee Lvl.2 + Assistant in Team Building Programs and Kid's Parties.
After 2 months Trainee should Pass following tests:
Rescue on the wall

Climbing games and team building programs

Movement & Technique Lvl.2

MoonBoard App

Climbing Level 6A+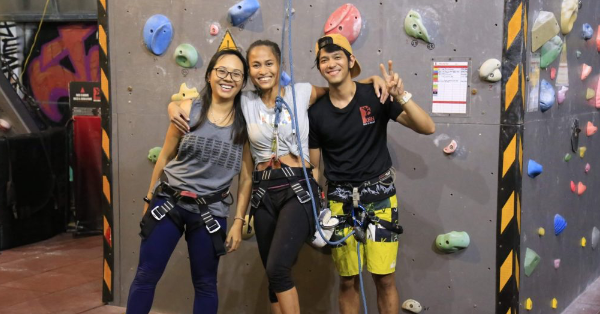 Rock Climbing Trainee Lvl.2
Responsibilities of Rock Climbing Trainee Lvl.2 – 2 month + Assistant in Route Setting and Top Rope Belay
After 3 months Trainee should Pass following tests:
Bouldering & Spotting

Top Rope Belay Lvl.1

Basics of Route Setting

Climbing Level 6B+