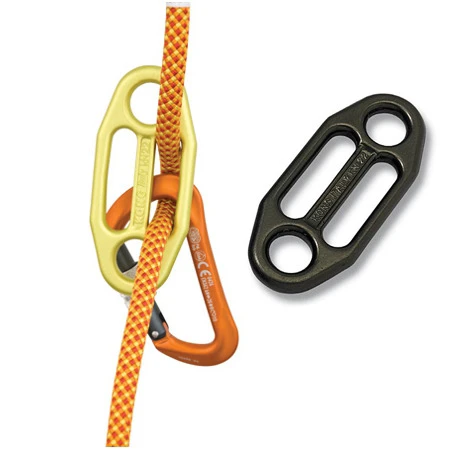 Guide plates are essentially an advanced type of tubular devices. These tubers have a large attachment point at one end and a smaller point at the other. 
The biggest advantage to a guide plate? When on a multi-pitch climb, you can use a guide plate to belay up your second.
The large metal loop allows you to attach the device to your anchor point. While it works the same as a standard tuber device when belaying the lead climber, being able to use it to bring up your second makes for enhanced versatility. Its assisted braking feature also allows for easy lowering of a climber. The guide plate is an extremely popular belay device for use in multi-pitch climbing.