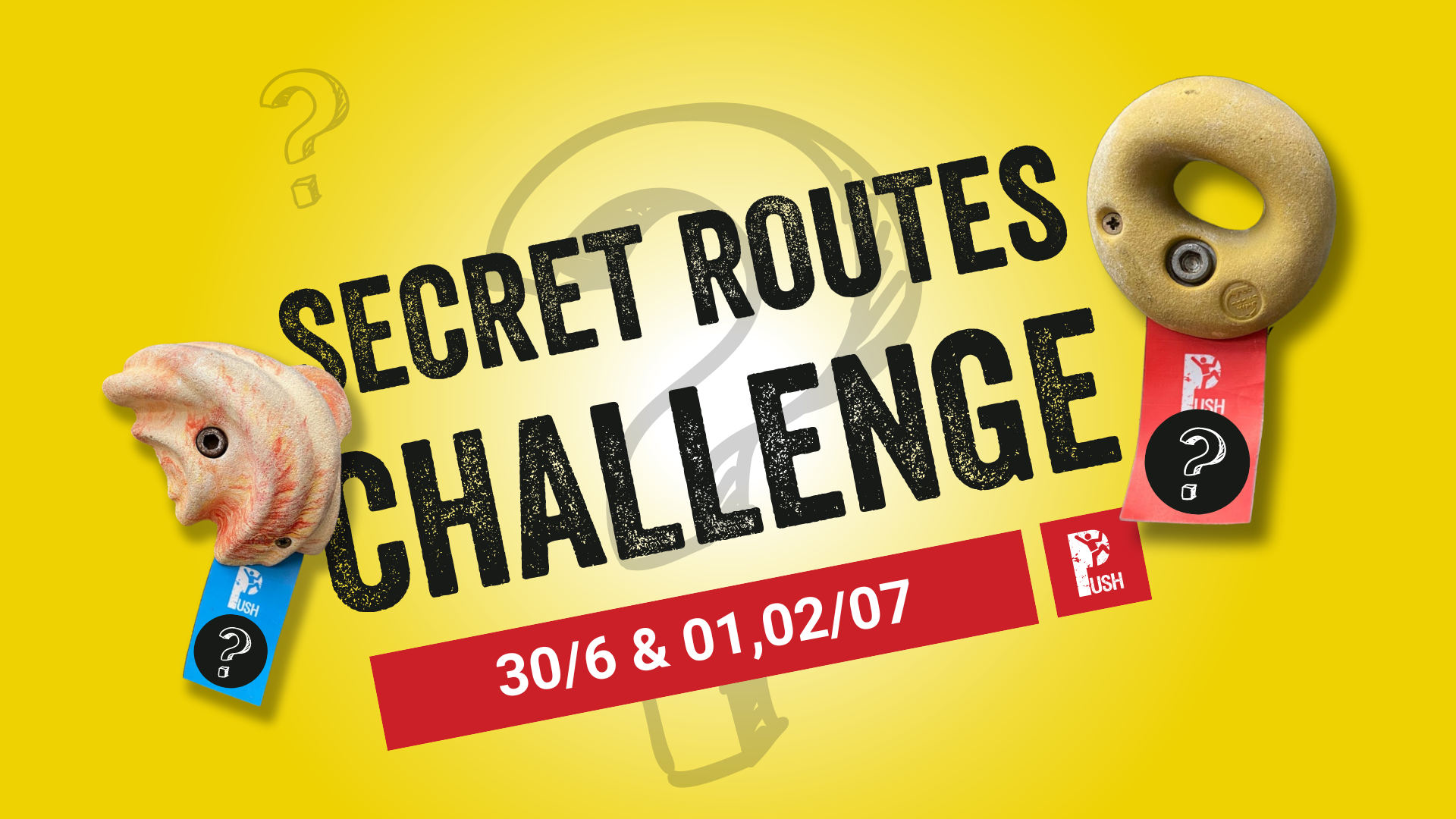 WEEKEND CHALLENGE
The Secret Routes
Hey there, fearless climbers of Push Climbing!
Get ready to kick off your weekend with an exhilarating challenge that will have you climbing higher and laughing harder than ever before! We're super stoked to invite all of you to join us for THE SECRET ROUTES CHALLENGE.
This event is designed for all Pushpeeps who are curious about their grading skills. Join us and discover your expertise in route grading, and see just how proficient you are!.
CHALLENGE'S RULES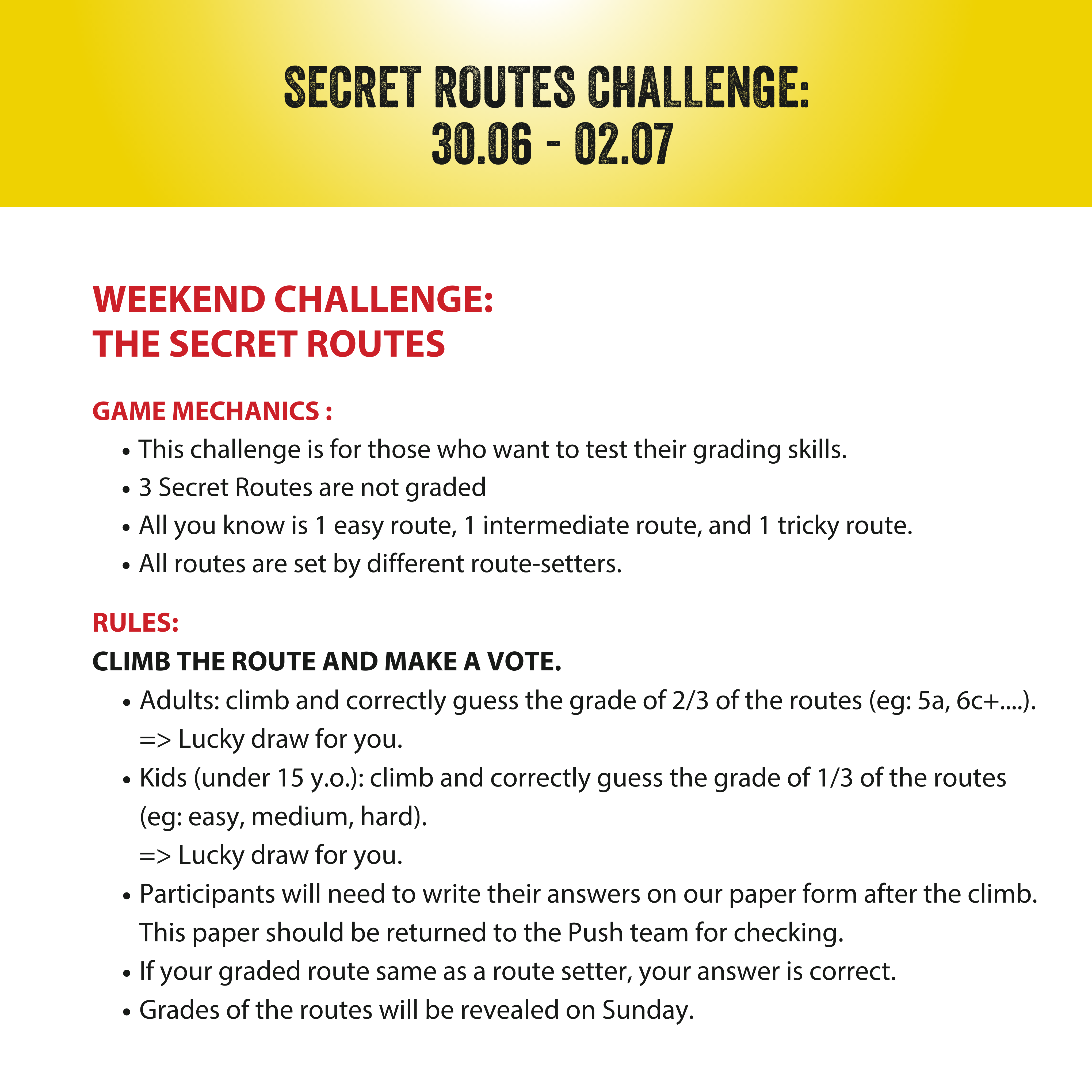 Prepare yourself for a wild ride as you take on thrilling routes, test your limits, and discover new dimensions of your climbing prowess. Oh, and did we mention the epic prize that's up for grabs? Trust us, it's so huge, it'll have you grinning from ear to ear!
LUCKY DRAW'S GIFTS LIST:
Morning membership

Evening membership 

Movement & technique course lvl.1

Movement & technique course lvl.2

Top Rope courses

……
There are numerous other valuable gifts waiting to be claimed.
So, clear your schedules, gather your climbing buddies, and come join us for a weekend filled with adventure, camaraderie, and endless fun. This is your chance to unleash your inner climbing superstar, forge unforgettable memories, and celebrate the spirit of our amazing climbing community.
We can't wait to see you there!