ENDURANCE MINI GAME
TRÒ CHƠI SỨC BỀN
[ENGLISH BELOW]
Tuần vừa qua chúng ta đã có Workshop về các bài tập tăng sức bền, nay Cwall tổ chức 1 mini game cho các đồng leo cùng thử sức và "độ lên" các kỹ thuật leo núi của mình.
Luật chơi trên hình, các bạn có câu hỏi gì, đừng ngần ngại liên hệ với Cwall nhé, phần quà bí mật giành cho người chiến thắng MINI GAME HỨA HẸN LÀ VÔ CÙNG HẤP DẪN NHA. 🎁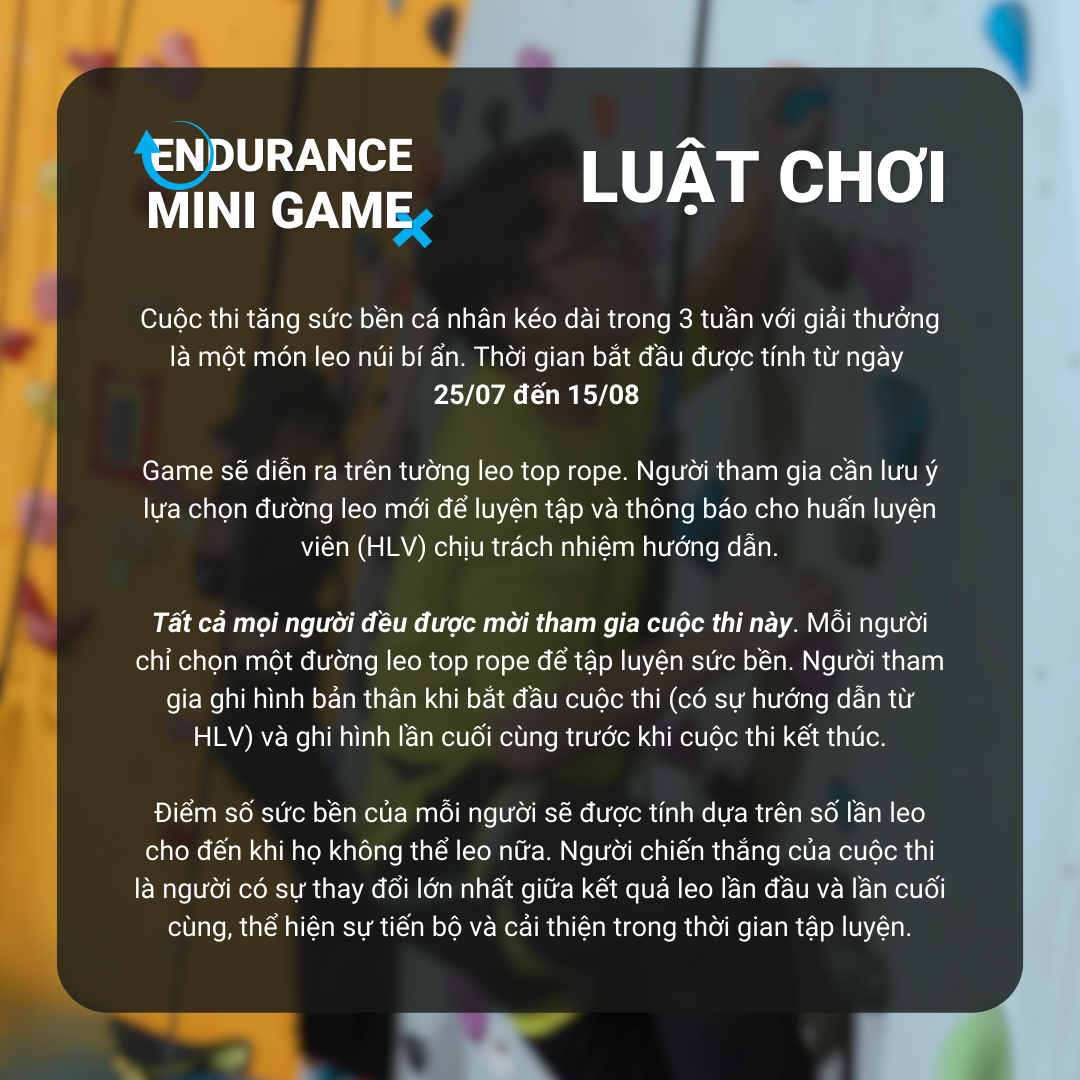 Game sẽ bắt đầu từ ngày mai:
25/07 đến 15/08
CWALL MỜI TẤT CẢ MỌI NGƯỜI CÙNG THAM GIA MINI GAME LẦN NÀY NHÉ
——————
Calling all climbing enthusiasts!
Remember the thrilling endurance exercises workshop we had last week? 🏋️‍♀️ Well, guess what? Your favorite climbing haven, Cwall, has an exciting follow-up event planned just for you!
📅 Starting from tomorrow, 25th July, until 15th August, we're hosting an epic mini-game that will put your climbing skills to the test! 🏆
The rules are revealed in the picture! If you have any questions or need more details, don't hesitate to contact us directly. We're here to make sure you're all set to conquer this challenge!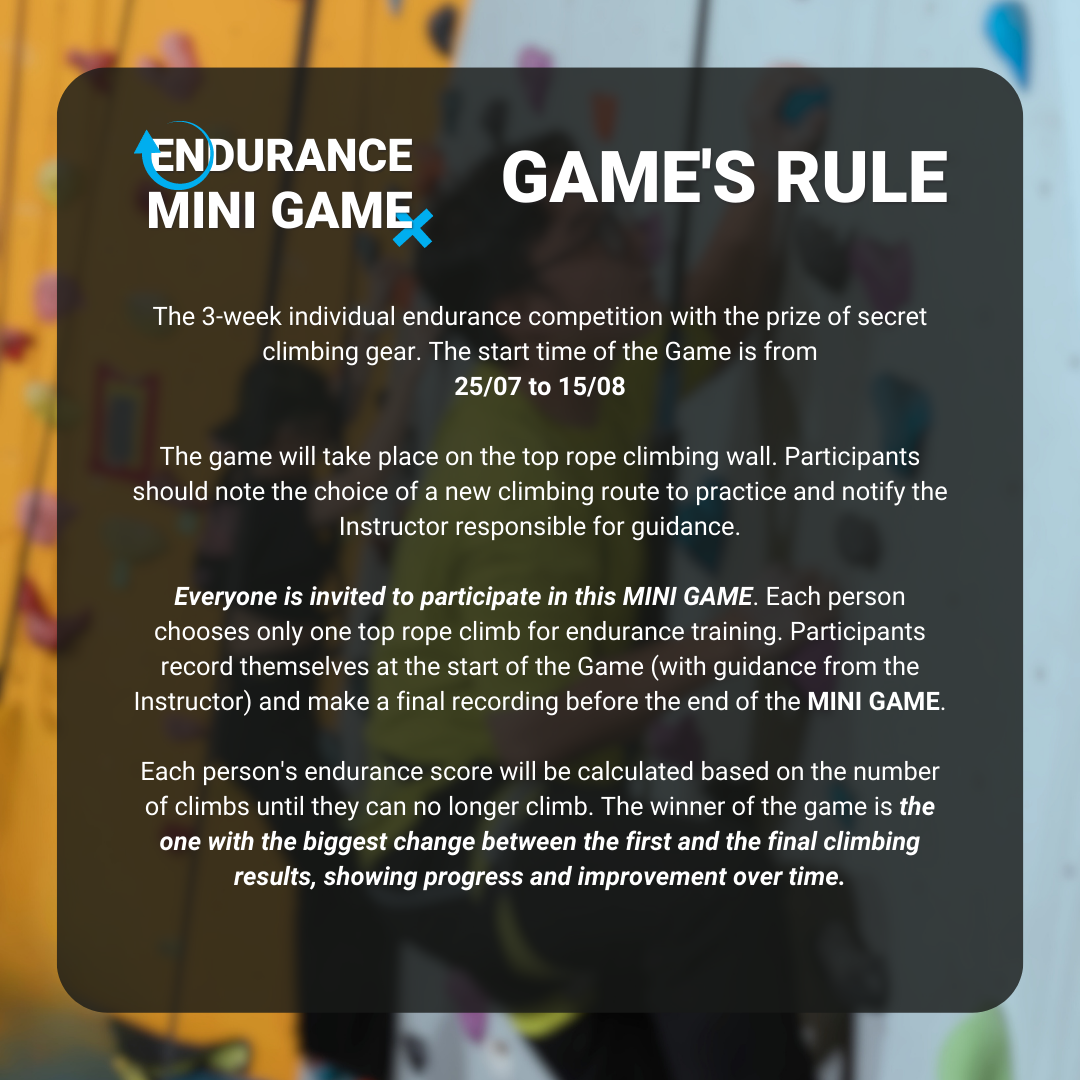 💥 Oh, and did we mention the SECRET GIFT for the winner? Trust us, it's sizzling HOT! 🎁 So, gear up, spread the word, and let's make this mini game a blast!