[ENDURANCE CHALLENGE]
[THỬ THÁCH SỨC BỀN]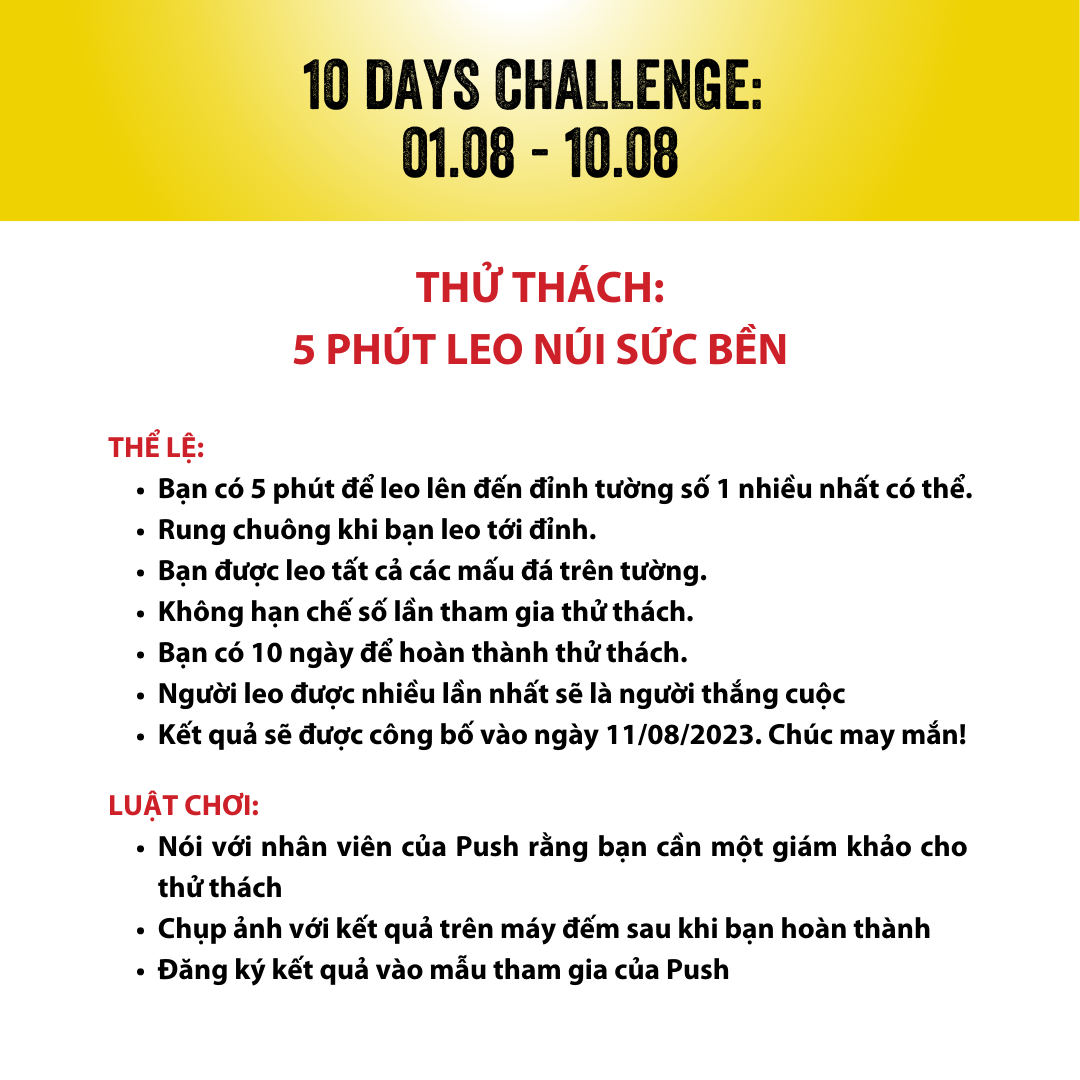 Xin chào các Pushpeeps!
Push thông báo đến các bạn thử thách khởi động tháng mới thật năng động, Push mời bạn tham gia THỬ THÁCH.
Thể lệ thử thách được ghi chi tiết trên hình.
Kết quả sẽ được công bố vào ngày 11/08/2023. Chúc may mắn!
Các bạn có câu hỏi gì hay cần biết thêm thông tin chi tiết hãy nhắn tin cho Push nha.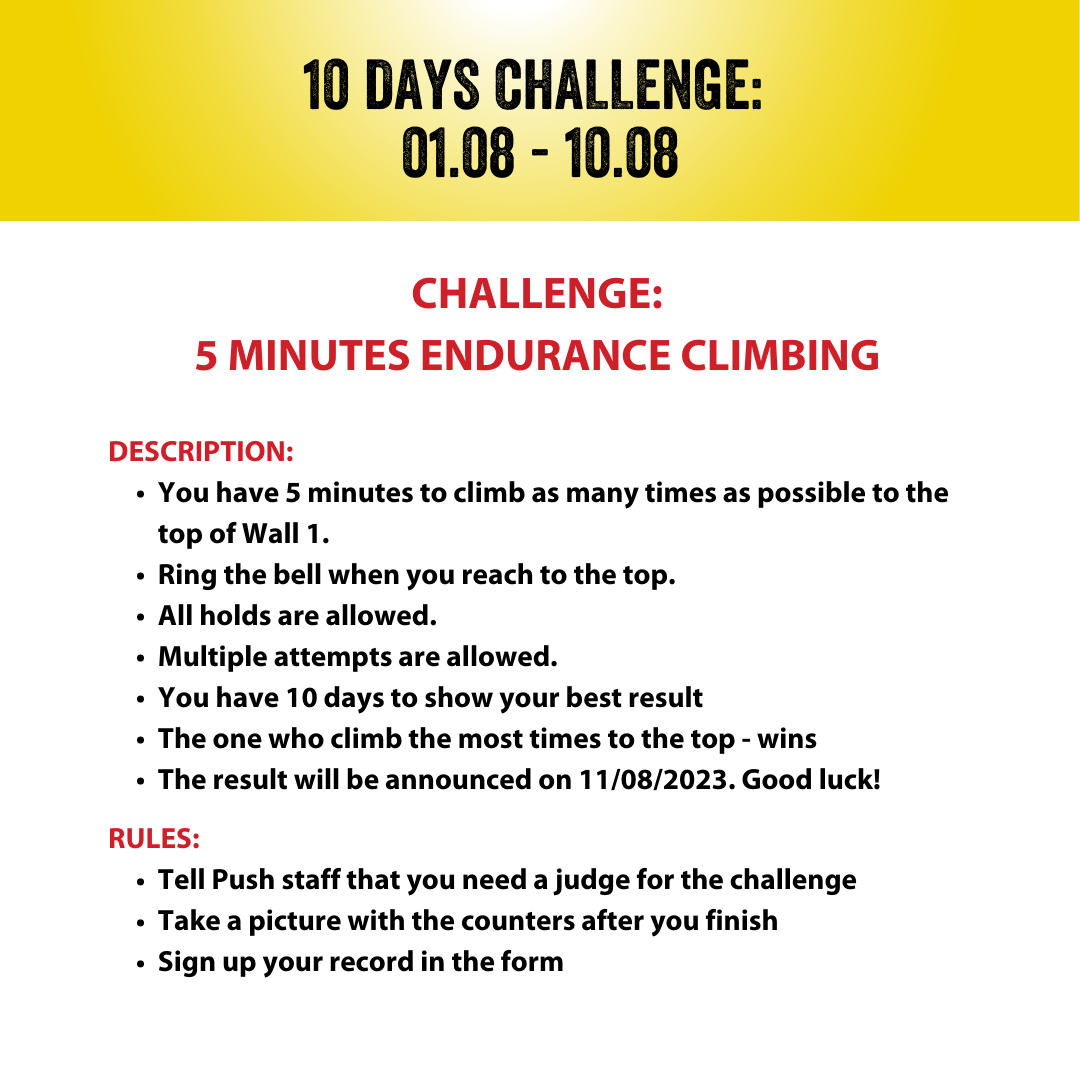 —————
*English*
Hey there, fearless climbers of Push Climbing!
We're super stoked to invite all of you to join us for THE ENDURANCE CHALLENGE.
We hope this challenge will give your August a boost.
The Challenge's Description & Rules are on the pics
If you have any questions or need more information, don't hesitate to message us