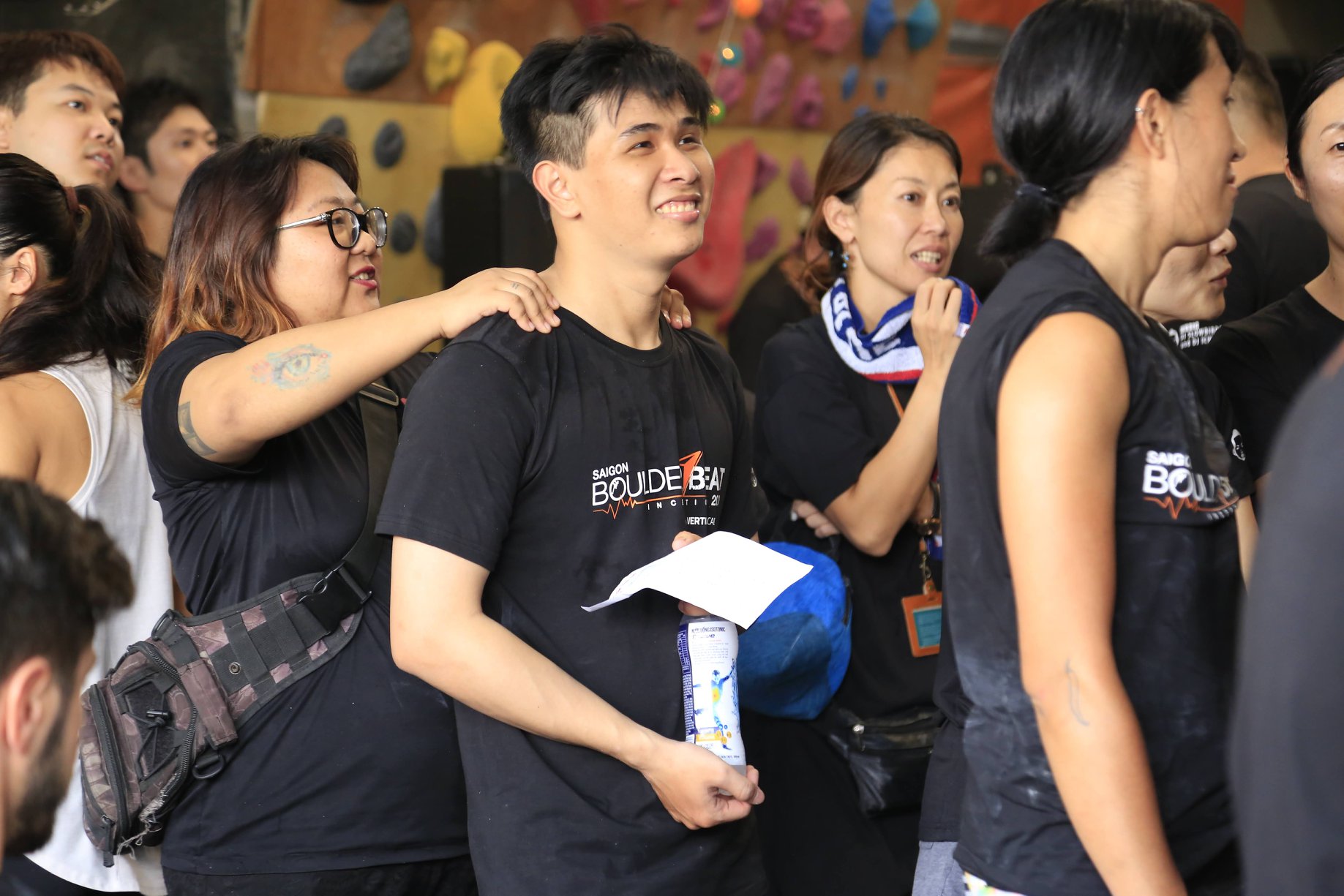 This July, Vertical Academy celebrated their 2nd year anniversary with the Saigon Boulder Beat 2020 bouldering competition. Climbers in the Saigon climbing community came together on July 4th for a relaxed and fun experience. Here is a story of one climber who competed after never trying bouldering before : he won 3rd place for the Male Novice Category.
Surprise : You are competing today! 
One of the Push Climbing instructors, Dat woke up on Saturday morning to learn that he was replacing his friend's spot to compete in Vertical Academy's bouldering competition. 
I asked Dat some questions about his surprise experience competing for some inspiration for any of us who are looking to compete in a climbing competition. 
What is your Top Rope Climbing Grade?: 6b 
How long have you been climbing? 5 months. 
Do you prefer to sport climb or boulder? Sport climb, top rope. No bouldering! I tried the moon board, but it was much too hard for me. 
Why do you love climbing? Climbing is very interesting for me. The routes in sport climbing are very interesting and I love to learn the technique. 
Who is your climbing inspiration? Josh, the greatest! 
Were you nervous about competing? No, I was just READY! 
Since you did not have time to prepare, how did you stay strong? 
I just showed up and started to climb! I started with the easier routes and went from there. I took many breaks. 
What was your favorite part of competing? To see a lot of the people from Push climbing and it motivated me to be less shy with climbing. 
Will you compete again? YES 
How did you feel when you found out you won 3rd place for the male novice category? I did not plan and just went and then heard my name. I was very surprised! I was not expecting that I was going to win! The spirit was doing it for fun. Not think much about the competition part.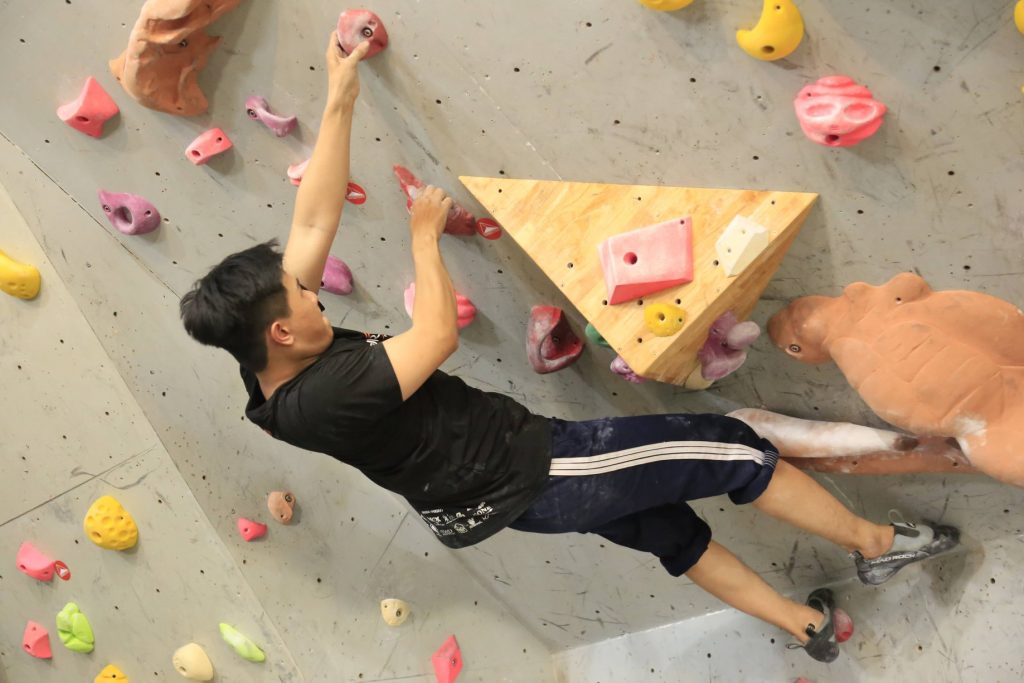 Are you inspired yet? 
The Push team is hella proud of Dat for trying his best AND coming home with 3rd place in the Novice Male category!
If you have limited experience climbing or you're a pro, you understand the importance behind preparing mentally and physically for any climbing competition.
But when you have a strong support system, an inspiring climbing community and the will power to try : you TOO can compete! 
Vertical Academy provided live DJs, local vendors and a BBQ celebration at the end of the long day ensuring that the climbers and spectators had a highly enjoyable experience with a fun spirited vibe. The Push team is proud to share the climbing community with Vertical Academy.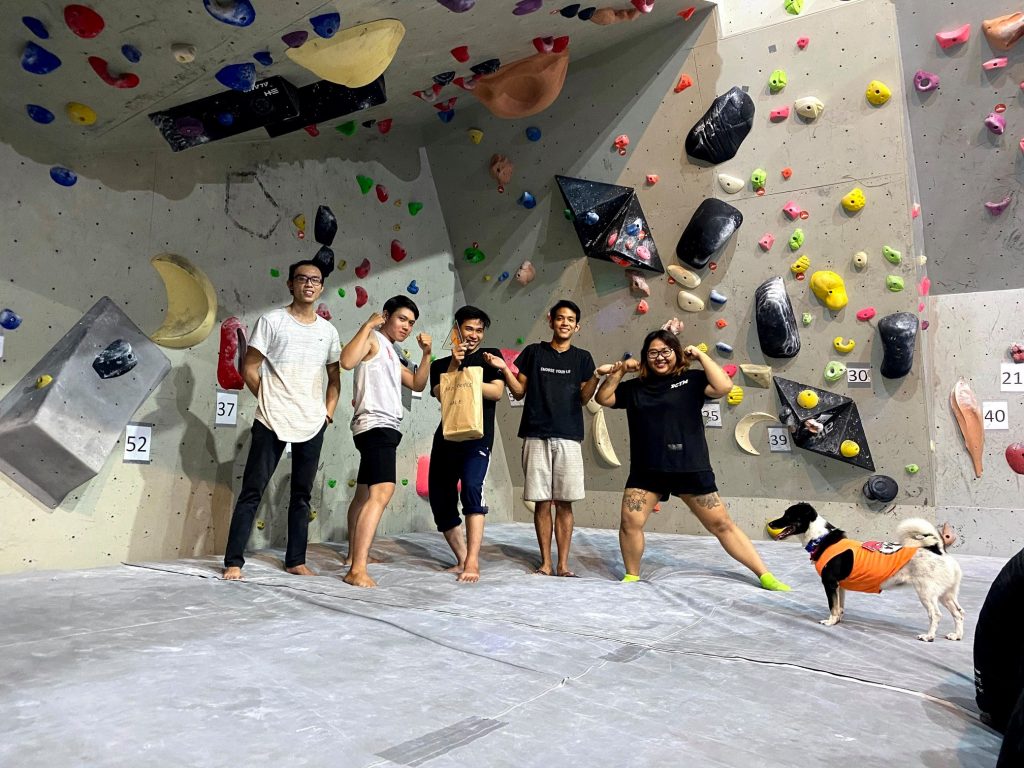 Start your training and sign up for the next Saigon climbing COMPETITION! 
Congratulations to Vertical Academy for their 2nd year anniversary in the Saigon climbing community and thank you for providing such a rad day. 
Check out these sweet tips and pointers for all levels on Push Climbing Training Blog.
Feel free to chat with any of the knowledgeable instructors on your next climb session for any tips or tricks at Push.
OR just do it the "Dat way" and show up and do your best! 
Want to compete : the next climbing competition at Saigon Climbing Center on July 24th if YOU are inspired! Follow them on Facebook to learn more information on how to sign up.
https://www.facebook.com/events/574198209932875/
Words by : Ally Fleckenstein
Photos by : Ngo Thien An