UYEN CAN BE FOUND AT THE FRONT DESK, READY TO ANTICIPATE AND FULFILL ANY CUSTOMER NEEDS WITH A SMILE.
Whether it's equipment rentals, membership questions, or event booking, she excels at the logistics to keep everything running smoothly at our climbing center. She's a new climber, but her infectious enthusiasm sets the tone and keeps the energy high.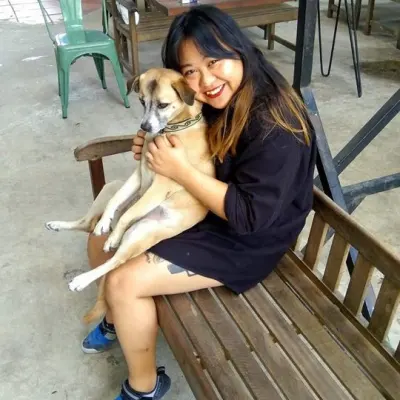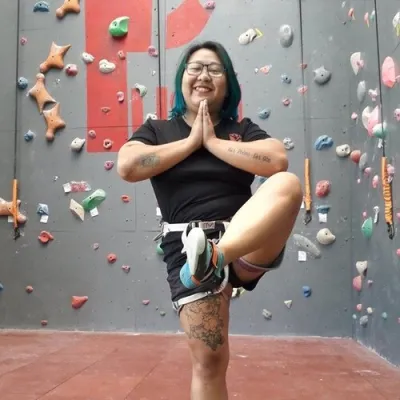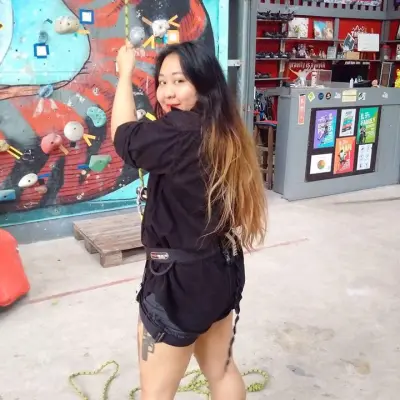 Hometown: Hai Phong
Years climbing: 4 years
Climbing level: Beginner
Why do you love climbing? Because it's an active sport that makes you feel really excited and you can lose weight. So I love it.
What's your guilty pleasure? Eating bun bo hue everyday for 2 weeks!
Who inspires you? Miley Cyrus, Madonna, Lana Del Rey, Eminem, and Rihanna
Where's your favorite place to climb? Push, of course!
If you could climb anywhere in the world, where would it be? Somewhere in Europe.
What are you other hobbies? Listening to rap/hip hop, watching movies, and boxing.
Describe your perfect day: I become a spot light. Everybody gives me attention (in a good way)!
Favorite food? Mom's food, sushi, kimbap, and com tam!