MIMI DIDN'T MEAN TO BE A CLIMBER. IT JUST HAPPENED. "I WAS STUDYING BIOTECHNOLOGY HERE IN SAIGON BUT THAT IS SOOOOO BORING.
I had to work all day at the lab staring at microscopes and working with chemicals. I fancied a new sport and started at Push." Mymy decided she'd had enough of working with microscopes and so swapped the white coat and bacteria for climbing shoes and the opportunity to work with people on the wall. She's both cashier and instructor so if you don't see her on the wall you'll find her behind the till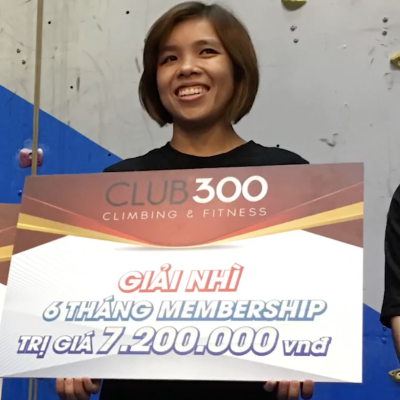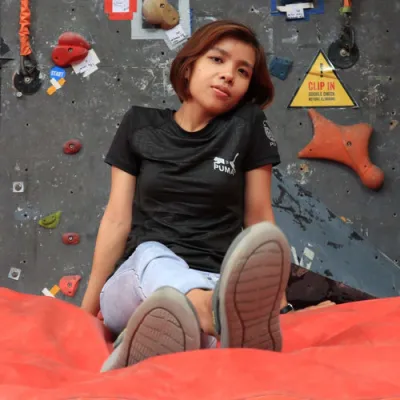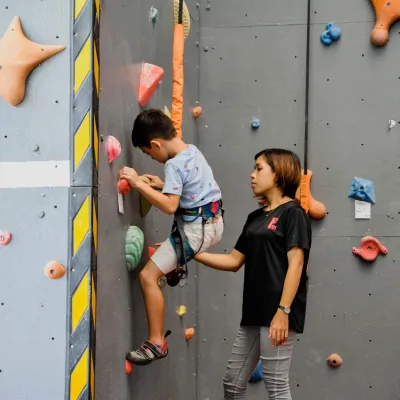 Hometown: Đồng Tháp Province
Years climbing: 2
Why do you love climbing? I love trying new sports and found this one and if I climb it involves both mental and physical abilities which I love.
What's your guilty pleasure?Lying in. Sometimes I just can't get out of bed.
What music e you listening to right now? I just love vintage Vietnamese music; like Lệ Quyên
Favorite food? I like to love grilled food – anything grilled really but especially sea food. Ever since I was little I really liked to eat fish – I don't like meat much.
Where's you favorite place that you've climbed? Push, obviously.
If you could climb anywhere in the world, where would it be? Cát Bà, because of the beauty of the rock and the joy that when you've finished your route you can just fall back into the water.
What are your other hobbies? I like to take road trips and travel, play badminton, go paddle boarding, and hike in the mountains.
Describe your perfect day: Conquering a hard route.
Who inspires you? Adam Ondra, because his technique is so nice