Pushpeeps find their way to Push in all sorts of ways and from all sorts of places. You've probably seen Jeff on the wall, competing in Rocktoberfest, or just working out on the wall with his usual cheery intensity.
"I'm from Tampa, Florida but didn't start climbing until after college in Ohio State. The reason I started climbing is my uncle who is from Colorado. People in Colorado are an adventurous lot and my uncle's 64 but still skis and climbs. So he introduced me and I've got to be honest at first I was scared as hell but as I overcame my fear I found that I really liked it and now it's my main form of exercise."
The wall is Jeff's gym, and that's what brought him to Push.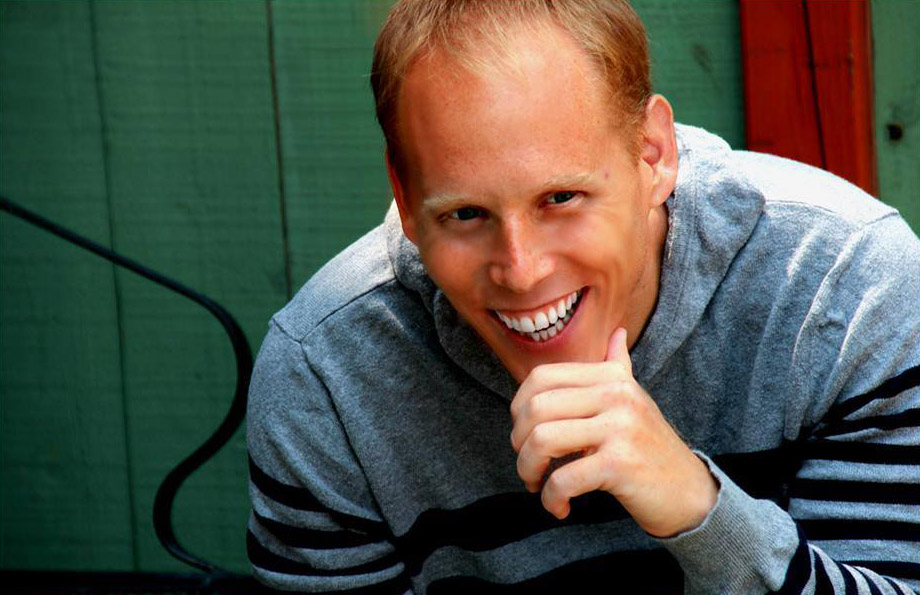 The wall is Jeff's gym, and that's what brought him to Push.
"Yeah my primary reason for climbing is exercise – it's a physical thing and I can't go the gym because I just get bored as hell. I like swimming but that can be kind of boring too while climbing is never boring, it's great exercise and it's full body. I wish there was a little more of a cardio element to it but I get that from the swimming. So I've been here in Vietnam for about a year and a half and by the second month I'd found my way here to Push because for a long time this was the only place with top roping."
And what brought Jeff to Vietnam?
"I was a corporate guy working the 9-5 Dilbert life doing reports and stuff when I came to visit my friend who was teaching English. I really liked it I thought maybe I could live here for a little while. That was a year and a half ago.
Aside from Planet Push Jeff likes to take his workouts outdoors.
"I've climbed a lot in Colorado, in Kansas City, and Ohio. I do a lot of indoor climbing but there is a place called the Red River Gorge – it's not as good as more famous spots like the Joshua Tree but it's still a naturally beautiful place and three times a year or so a group of us goes there. I love outdoor climbing and try to get outdoors a couple o times a year – I've been to Cat Ba a couple of times while I've been here and tried my hand at deep water soloing."
So would he recommend deep water soloing to other Pushpeeps?
"Of course you should give it a go. I'm not going to lie to you it is scary but it is also pure fun and it's safe. You just need to make sure the people who take you out know exactly where you can climb and fall safely."
For all the charms of Vietnam, and of course of Push itself we just may lose Jeff, albeit for the best of reasons, so if you do see him say congrats and wish him well.
"We love it here but we've just had a baby boy though and need a little money so I might have to return to the corporate world a while to make some money and take care of him."
Words by Steve Shipside.