YULIE IS A DESIGNER AND ARTIST WHO, PERHAPS DESPITE HERSELF, HAPPENS TO HAVE A FLAIR FOR BUSINESS ADMINISTRATION.
Which role she's performing for Push depends on what day you ask; she might be the artist in residence, the commercial designer, or simply Queen Bee.
Yulie started at Push as a cashier, but had bigger ideas for the place to the point where Paul (Founder of Push Climbing) felt the best thing was to give her free rein. Look around you at the design of Push; most of what you see is all down to her.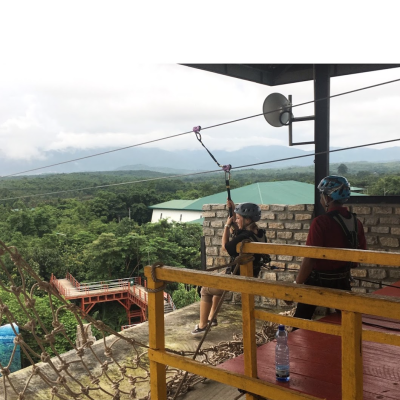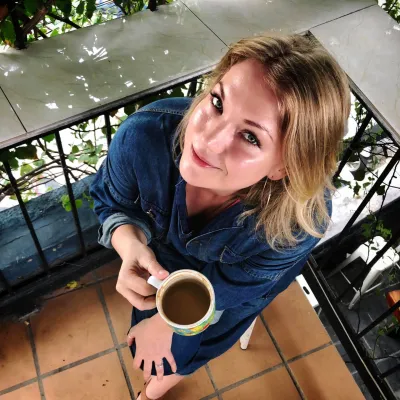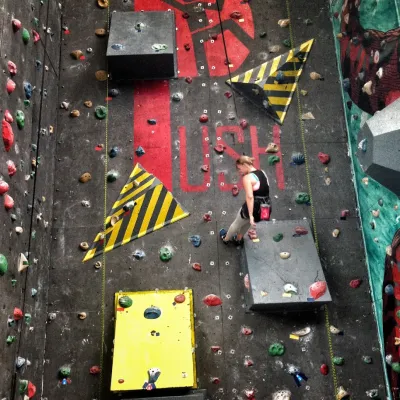 Hometown: Chelyabinsk, Russia
Years climbing: When I was a kid I climbed the caves in the South Ural mountains. I started climbing at Push a couple of years back to take part in the first Rocktoberfest as a competitor in 2017.
Climbing level: Roctoberfest veteran.
Why do you love climbing? We got the crazy idea to organise Roctoberfest and so I started climbing. I'd never climbed in a gym before that but when I get an idea I fire up and get going and the same happened with the competition.When I trained for Rocktober I learned the hard way that the wall isn't going to move for anyone; it's even more stubborn than I am. I started to understand why people get so fired up; you get a route that eludes you, and you fall, and you just have to get back up and beat it.
What's your guilty pleasure? Sleeping in, working late at night.
Favorite food? I love Vietnamese food but my favourite is Mediterranean in its many varieties, Turkish for example. I do miss my Mum's cooking from back home. I miss good jams from fresh berries, good honey and the stunning dairy.
What music are you listening to right now? Nothing in particular; whatever's on the radio at the time. I'm more of a book person really.
Where's you favorite place that you've climbed? Push
If you could climb anywhere in the world, where would it be? I've always had a sneaky urge to climb Everest but here I think I would like to climb in Cat Ba
What are your other hobbies? Art, design. Right now I have an exhibition coming up at the Bann Bar
Describe your perfect day: My perfect day would be to train in the morning, then have a great breakfast, after that have meetings and work until 3-4 pm and after that go home and spend time drawing/painting or reading a good book
Who inspires you? People with spark and internal motivation and a passion to create things and explore. As for the personas I would say Leonardo Da Vinci & Omar Khayyam whose creations go beyond their time.