YOU MAY NOT SEE SO MUCH OF DIEN AS WE KEEP HER HIDDEN AWAY BEHIND THE SCENES KEEPING OUR ADMIN IN ORDER.
But with her sunny presence and love of life she is just as much a part of the Push factor as the instructors when it comes to ensuring a well-run but relaxed atmosphere at the gym.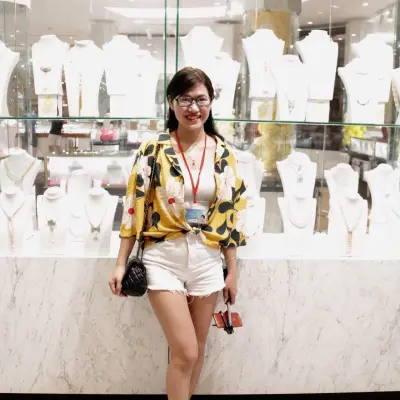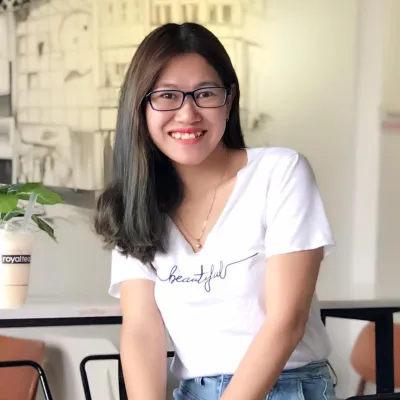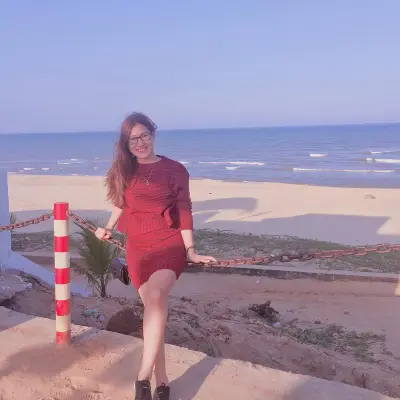 Hometown: Quảng Nam
Years climbing: zero
Climbing level: ground level (!)
If you could climb anywhere in the world, where would it be? Push
Describe your perfect day: I love traveling, I often go to travel with my friend, my family and try local food, take pictures with nice landscape. Sometimes, I have a lazy day, get up late, no work, no thinking, just lying in bed and listen music, order many favourite foods and milk tea. Sometimes, I hang out with my friends and gossip. When I have problems in my life, I spend time relaxing, traveling, or sleeping 😉
I think my life is simple and I'm a simple girl.
Who inspires you? Anyone who takes the time to enjoy the life they're living.
Where's your favorite place to climb? I'm not a climber but I do like the Push style and atmosphere; everyone is very friendly and liberal.
Why do you love climbing? As I say, I'm not a climber, and to be honest I don't even think I can climb, because I think I'm not strong enough and I'm scared I would fall off the wall (chuckles).
What music are you listening to right now? A little bit of everything
Favorite food? I really like barbecues and milk tea.