Push Climbing interviews an eclectic filmmaker and rock climber to learn about his vision of strengthening the climbing community in Viet Nam. 
Push was honored to share a conversation to learn about Baptiste's journey and what exciting projects he has going on to build the awareness of climbing in Viet Nam. 
The rock climbing scene is rapidly growing in the country of Viet Nam. Push Climbing is pumped to see the growth and energy that is circulating from some very passionate climbers such as Baptiste. 
 For now, my mission is ALL about sharing…This is my passion project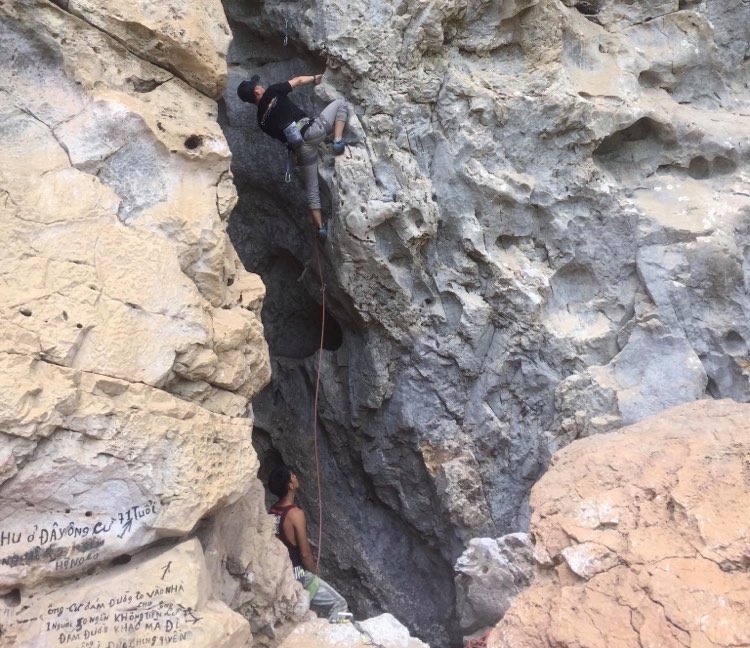 VIETNAM > FRANCE > VIETNAM 
Born in Vietnam, raised in France, Baptiste returned to Viet Nam to reconnect with his origins and culture one and a half years ago. Baptiste is twenty-seven years young and climbing has become a huge part of his adult life.
After quitting his job with free time on his hands, his housemate, who was a climbing instructor inspired him to start rock climbing. 
Growing up in France, he did not find much interest in climbing. In high school, they offered the opportunity to sport climb indoors but that did not excite him. Nor did sports. 
What excited him was: climbing. Specifically, indoor bouldering when he returned back to Viet Nam. 
In Ho Chi Minh City, he is excited to know that he has the option to train at three different gyms for bouldering. Push Climbing offers a moon board, Saigon Climbing Center offers two areas dedicated to bouldering, and Vertical Academy is an exclusive bouldering gym. Baptiste saw that the climbing community exists in the city through the gyms but also felt inspired to bring more awareness.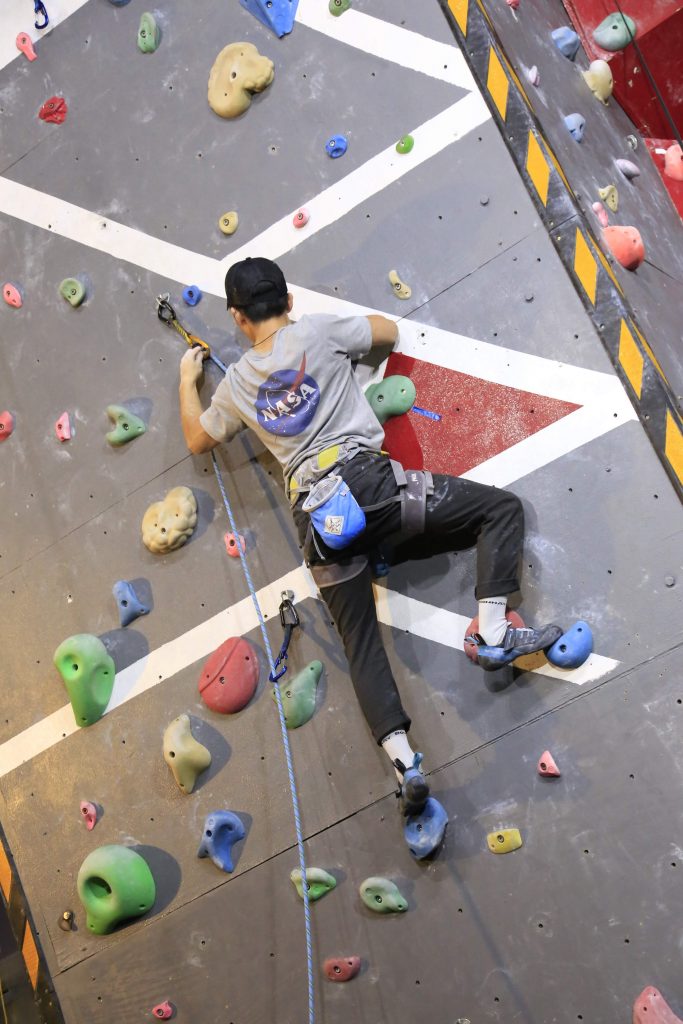 WHY CLIMBING?
Because I am lazy to work out at a gym but with climbing, I find it very entertaining and to build up a good shape of my body. In ONLY one and a half years, I became very strong. Good results, I did not expect these results.
I think that most rock climbers can relate to this logic, right? Baptiste values what climbing has to offer him mentally and physically. He is currently dedicated to climbing three to four times a week for up to three-hour sessions. 
Climbing is interesting because climbing is also a cerebral thing. You can project yourself on the wall and really think about solving a problem. It is Entertaining. It's  Fun, you have a good atmosphere.
He also feels that he can maintain his social life while also being dedicated to climbing. Finding that balance is a valuable appreciation that any climber can relate to.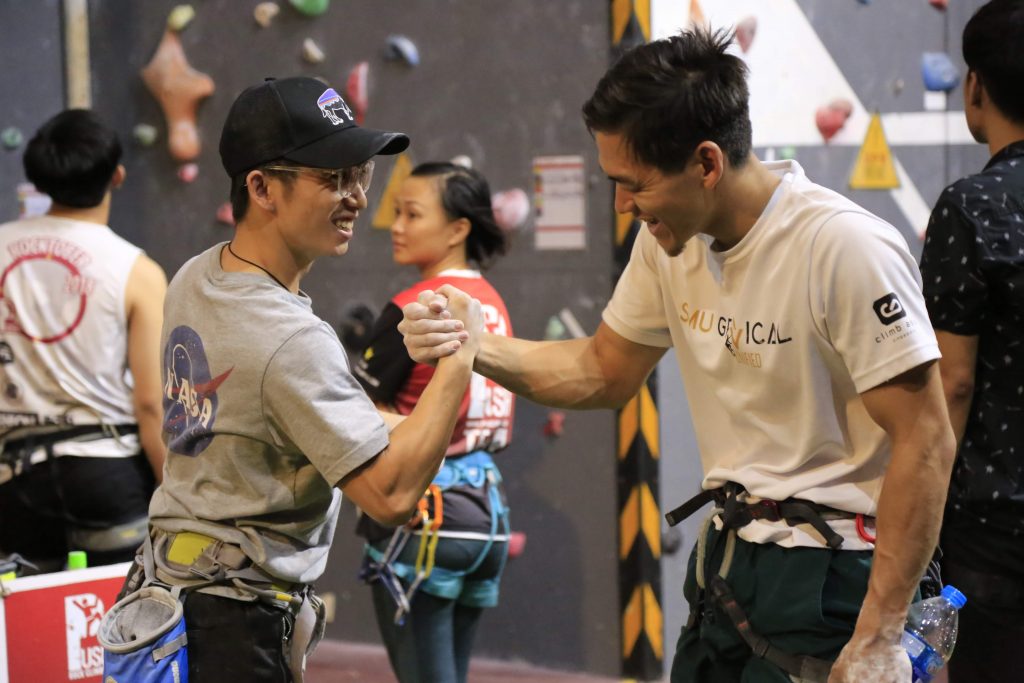 HOW BAPTISTE BECAME INSPIRED TO COMBINE HIS LOVE FOR CLIMBING AND FILM
Baptiste considers himself a video journalist. What does this offer and mean to the climbing community here in HCMC? An exciting perspective to highlight Viet Nam in the world of climbing. We can expect many projects coming up from Baptiste with his strong vision of educating climbing. 
Baptiste took a trip to Huu Lung where he was very inspired to capture a wide perspective. He was ready to experience the landscape that the north has to offer. Baptiste reflects on his trip with:
I really enjoyed it! It is the most beautiful Vietnamese landscape in the north so basically I just enjoyed the environment and nature with a good sport and the community and a good group of people, ya it was really nice. I like outside climbing because you use extra energy and mindset to send moves.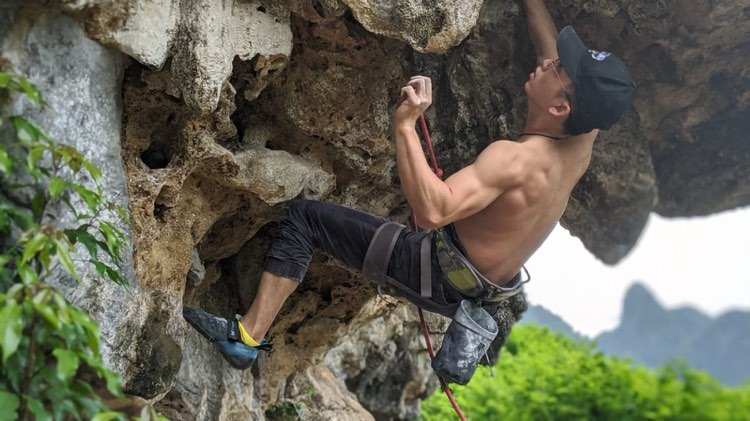 He explains clearly that his vision is about involving all skill levels, culture, or preference to a specific style of climbing. His vision is about bringing all climbers together to share what they love. 
WHAT CAN WE EXPECT NEXT FROM NIVAL AND BAPTISTE?
Baptiste is excited to collaborate with any climbers who are excited to share their personal stories and journey in a documentary or visual element. NIVAL is pumped about the vision of creating a series of stories that highlight the development of rock climbing in Viet Nam and those who push it forward. 
If you enjoy a night out with friends after a climbing session, be sure to support The Lab Shots bar located in District 1. Baptiste is a proud co-owner of the bar. The Lab Shots bar hosts fun events for the city.
Long-term, we can expect to see more fantastic material about traveling to discover and share other areas of the world via rock climbing, starting with Viet Nam. 
Climbing diaries around the world. Viet Nam Edition.
Push supports Baptiste and NIVAL because of their 100% commitment to the climbing community,  their passion, and our mutual love of rock climbing. NIVAL feels strongly about spreading his brand by showcasing the trends of climbing with everybody. 
Follow NIVAL to stay up to date on what this young and inspiring climbing filmmaker can offer you!
Say "hello" if you see Baptiste at any of the gyms in the city. Connect with him if you are feeling inspired. 
Thank you, Baptiste, for sharing your journey and we look forward to collaborating in the future. CLIMB ON!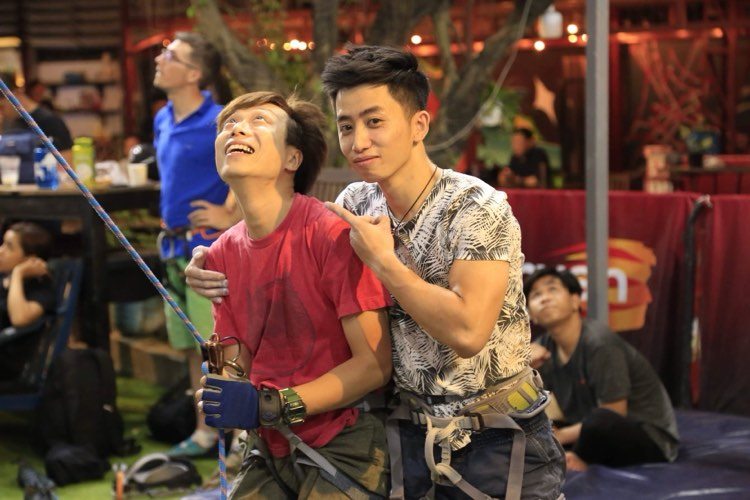 Stay tuned for a showing of any film projects Baptiste is ready to release at Saigon Outcast. 
Words by: Ally Fleckenstein.
Interview by: Ally Fleckenstein & Paul Massad
Photos by: Ngo Thien An and Hannah Hennekes and Aymeric Cheron