A happier and healthier you is waiting for you at the La Holista Holistic fair this year.
And it's free.
With all the disruption there has been to events since Tet you might have missed the news that the La Holista Holistic Fair is indeed going to take place this year but with a new venue and date.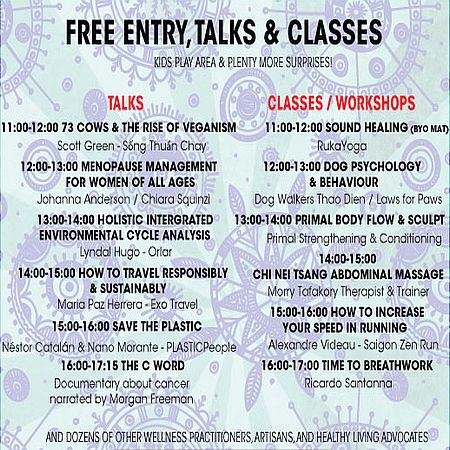 About 30 local and international businesses will be taking part in what this hugely popular celebration of a more healthy and happy lifestyle. The fair is a chance to learn about alternative lifestyle choices, catch up with like minded people, eat great food, and swap training tips for fitness both mental and physical.
The whole idea is to put health and eco-conscious related businesses in touch with those customers that want to hear their messages and having been to previous fairs Push can happily confirm that it's a nice relaxed vibe with a lot to learn and share. Talks and topics this year are as varied as ever ranging from Veganism to dog behaviour by way of plastic up-cycling, sustainable travel, massage, sound healing, and running. There's pretty much something for everybody interested in leveling up on health and happiness.
Come and play at The Backyard in Thao Dien on Sunday March 29th from 11am to 5pm. Full details of talks and workshops are on the poster.
Read more about our PushPartner La Holista here.