Chris Taljaard is a volunteer practicing the art of route setting on the Push Top Rope walls.  A native of South Africa he brings a lekker flavour of his home country to our walls and some wicked ways to test yourself.   Say hello to the bru and his routes.
"Saigon just has something, we started in HCM and went up to Cat Bai and Hanoi and then came all the way down. There is something about Saigon, people are way friendly down in the south. I'm interested in being a climb instructor, helping out friends, doing team building and I've always wanted to learn how to set routes, which is what I'm doing now."
Chris has set a series of new routes for Push so what are you waiting for? Come play.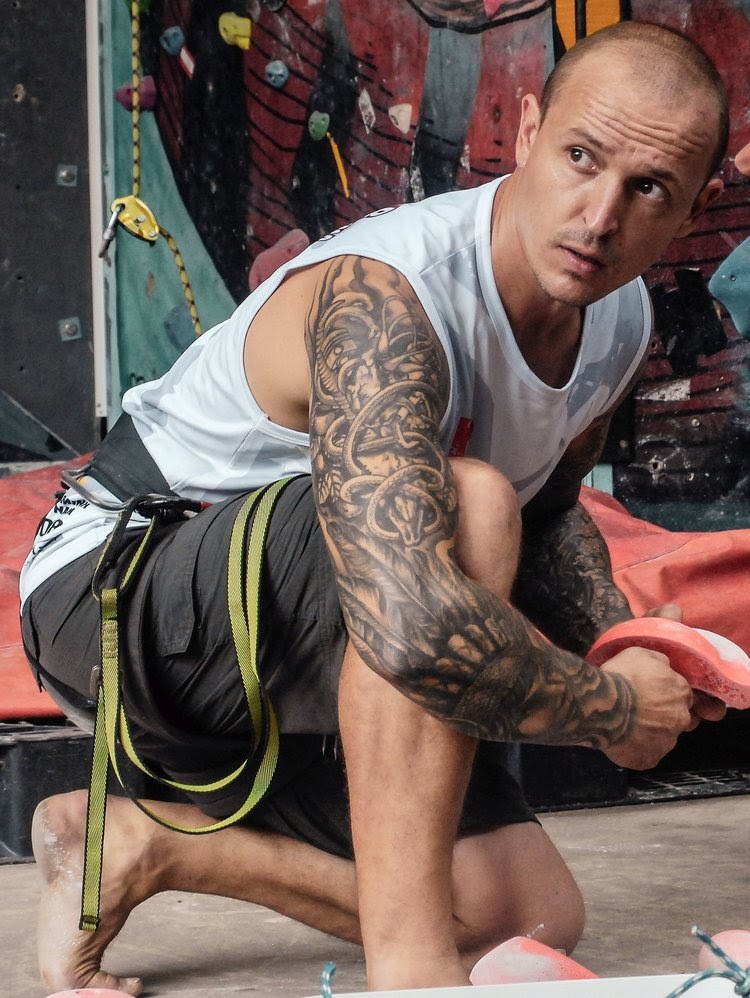 TOKOLOSHE
In South Africa everybody knows that if you don't want the Tokoloshe to bite your feet you have to sleep with your bed elevated on bricks.
Which inspired our Chris to create Tokoloshe.  A route on the main wall. "A Tokoloshe is a small devil that hides under your bed, they're nasty bitey creatures so Tokoloshe the route features a lot of crimps, small, slow moving crimps. It's marked with red and white tape and it's hard, a 6B+."
Face your devils and give it a go.
GREEN MAMBA
"It's named after the snake because the first big hold is a bit like the head of a snake, plus from there it moves you from side to side as you climb. Oh and yes, it can bite."
FOOTLOOSE
"When you set a route you have to start with an objective.  For this one my intention was to teach clients how to use their feet, so that route is called Footloose."
NOTHING LEFT
"Marked with black and white tape on a bit of the side wall is Nothing Left where towards the end you have no choice but to use the right wall only – so there's Nothing Left."
JACKED UP
"Jacked Up is new route on the right side wall corner. It's on the same wall as Green Mamba. It's an extremely reachy route, with big jugs up the side of the corner. It features loads of long reaches to match big jugs and you pretty much 'jack' yourself up to the next hold. It also has the effect of making you feel quite a bit exposed for the first three quarters of the route as you're climbing up the corner and leaning out a bit in some areas.
It's only a 5C+ but might prove to be a bit harder for shorter climbers.
Red and White tape means it's the dreaded Tokoloshe which takes its toll even on its maker.
If you would like to find our more about our new routes or our team of setters be sure to check out the "On The Wall" section of our blog for more!