hosted by Saigon Climbing Center.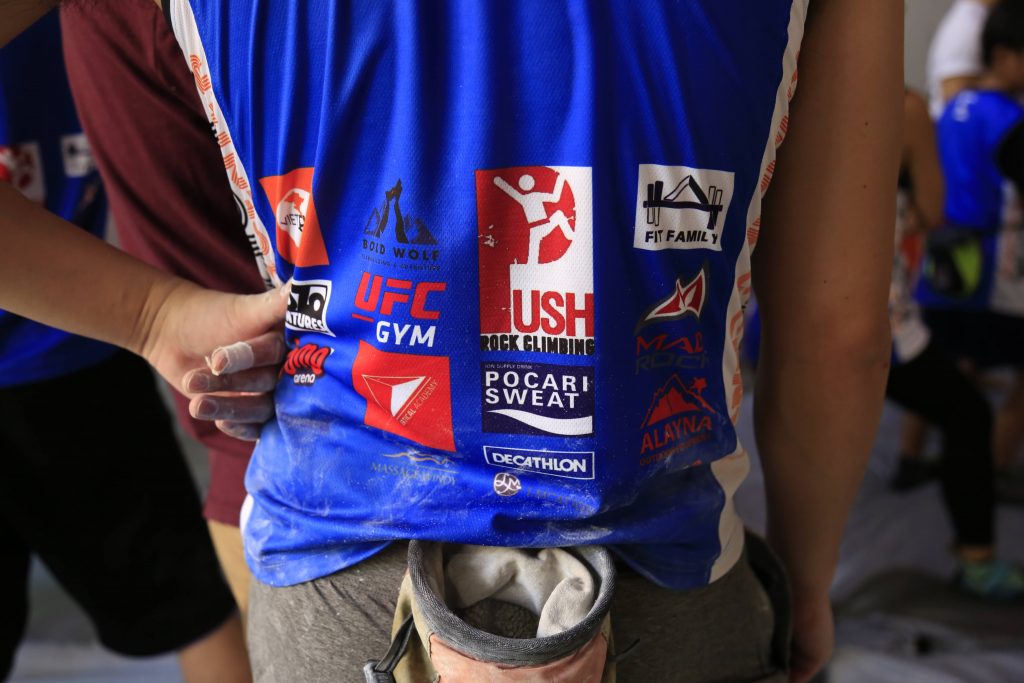 SPONSORED by : Decathlon, Simond, Madrock, Viet Climb, Push Climbing, BoZo Ventures, Alayna, Ubesthouse, LMcation, Massage Windy, Pocari, UFC- Gym, Fit Family, Jump Arena and Bold Wolf.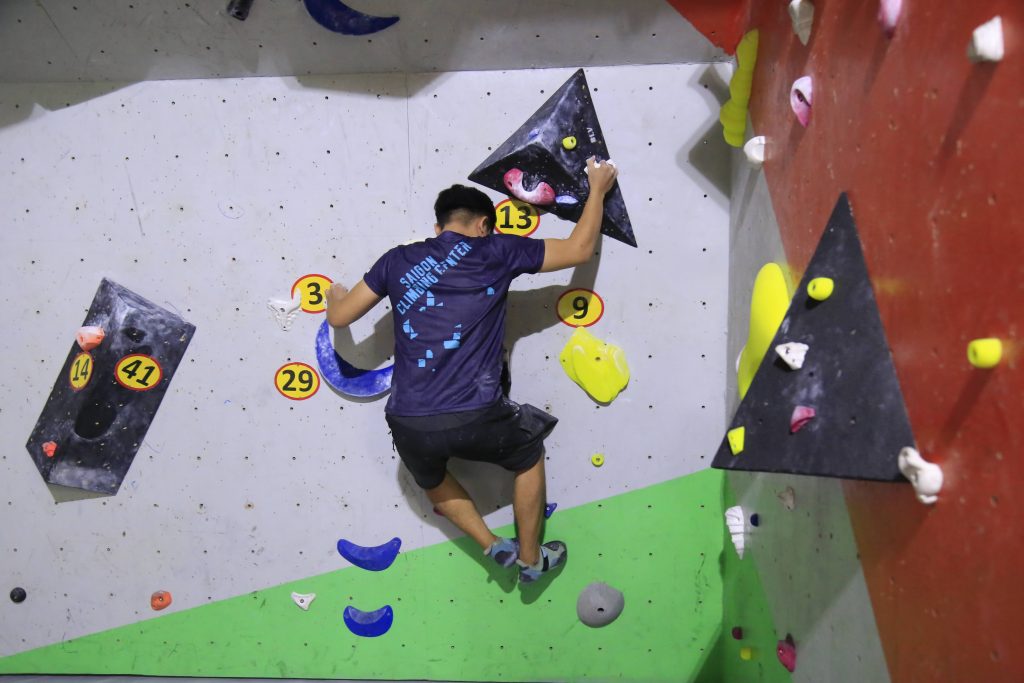 Grand Bouldering Cup was held at Saigon Climbing center Sunday July 26th, 2020.
Almost 100 participants from Vietnam, Japan, United States, France and other countries came out to compete in this challenging and traditional bouldering climbing competition. 
Climbers had the ability to choose from almost 50 routes to climb. From 10:00 to 16:00 the climbers could choose routes based off their level to gain points for finals at 18:00. Climber's points were calculated first if the climber could "flash", or make it from the start of the route to the end of the route on the first try without falling. They could receive 50% more points of that route. If not, climbers did not have a time limit to try again for the original amount of points. One competing climber said :
"This made it really hard, but so fun because I tried harder".
Another competing climber mentioned :
The setters really created a diverse set of routes.
Meaning, that the climbers had the ability to utilize their technique and moves on a variety of differing routes.
SHOUT OUT TO THE SETTERS : THANK YOU FOR YOUR CREATIVITY!
TIME TO WAIT…
After 16:00 climbers awaited while their scores were tallied to know if they were finalists to compete with new and more challenging routes. This created an energetic and exciting vibe in SCC! The climbing community came together to share snacks, massages and support. Climbers were patiently waiting if it was time to crack open a beer from the bar or rest up.
co len! co len!
Once the finalists were announced, they were asked to leave the space while the climbing community grew in numbers to cheer on their friends and the community. The setters worked fast and hard to reroute more challenging routes for the climbers. This traditional concept is designed so the climbers cannot give the other competitors beta for the routes, making their climb as authentic as possible. 
The climbing community grabbed their beers, their phones or cameras and gathered closely to support and cheer their climbers on, CO LEN!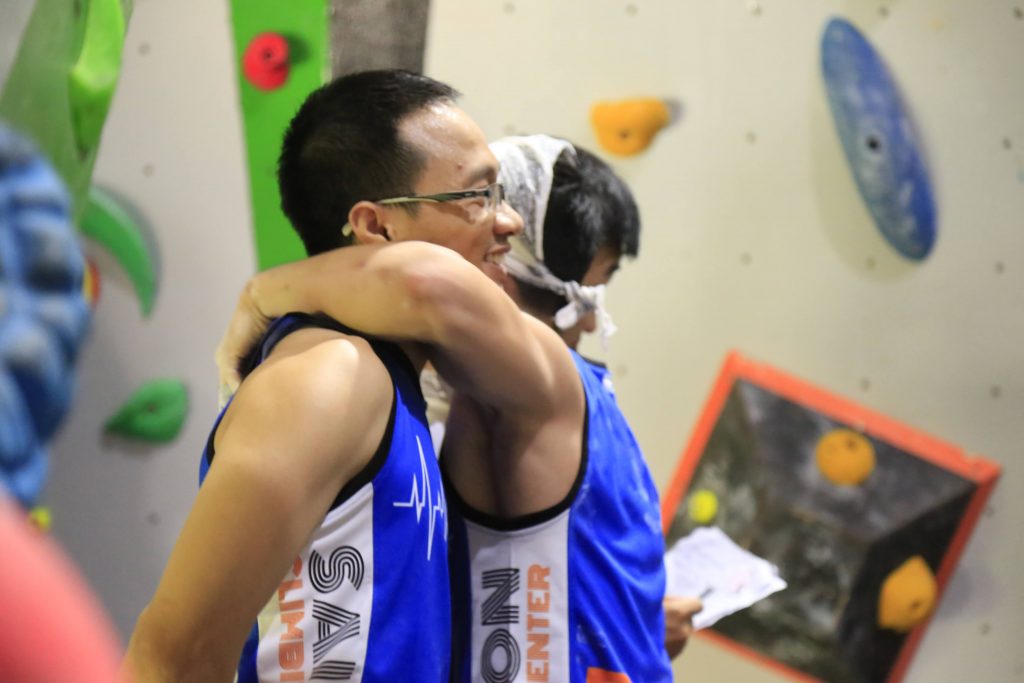 congratulations to all climbers!
Congratulations to all the climbers who came out, the finalists and of course the winners of the competition. Also, a HUGE shout out for the large children's presence at this competition. They came in strong, hot and READY to climb their best. It was inspiring. Two young girls even made it to finalists and one, won in her category.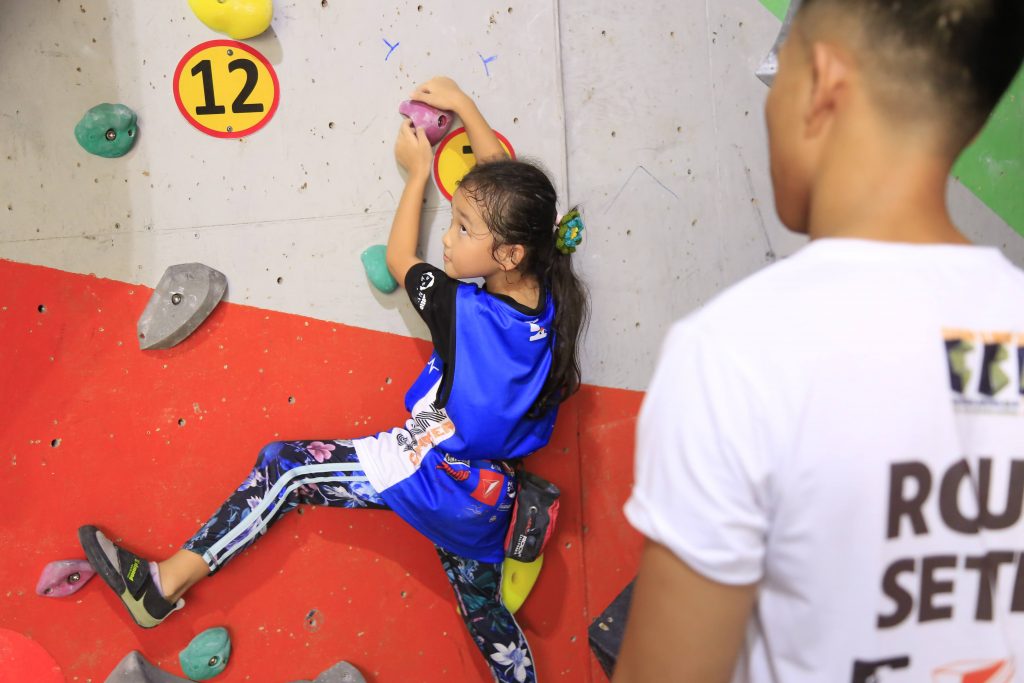 Thank you to all of the sponsors and Saigon Climbing Center for creating such a competitive and diverse competition! 
Check out this link to Saigon Climbing Center's website if you want to check out some more photos and the winners of this exciting competition. 
https://saigonclimbing.business.site/?utm_source=gmb&utm_medium=referral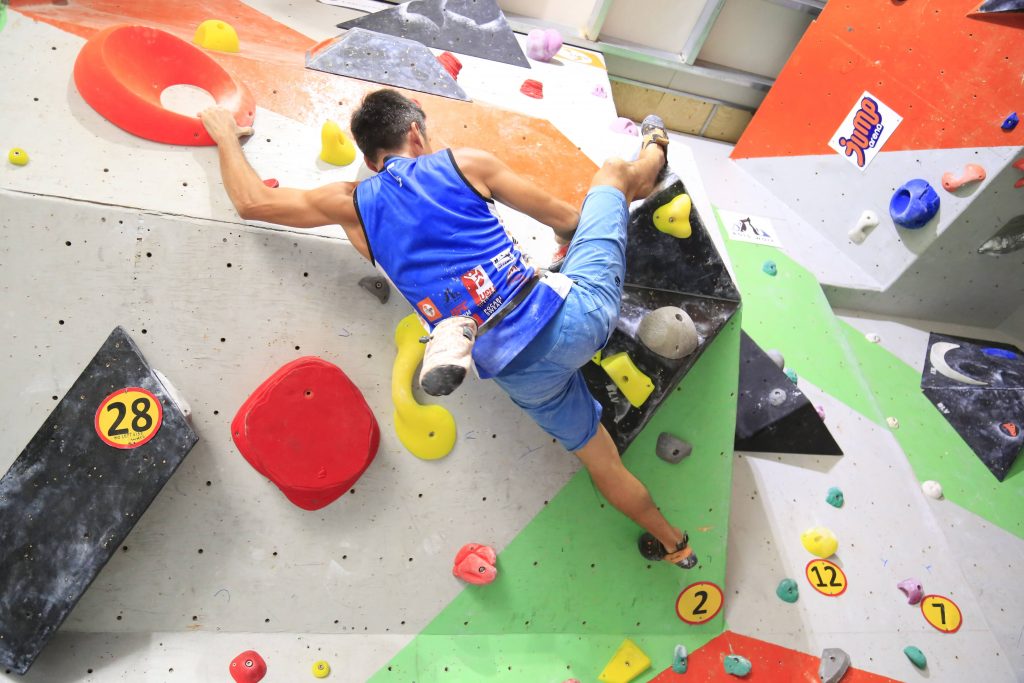 Are you ready to compete in a climbing competition: stay tuned for ROCKTOBER 2020!
Push climbing is excited to host it's 4th Annual climbing festival and competition this October : ROCKTOBER 2020! Stay tuned for more information. Looking for information on how to start training? Talk to any of our professional staff about where to start.
Words by : Ally Fleckenstein
Photos by : Ngo Thien An