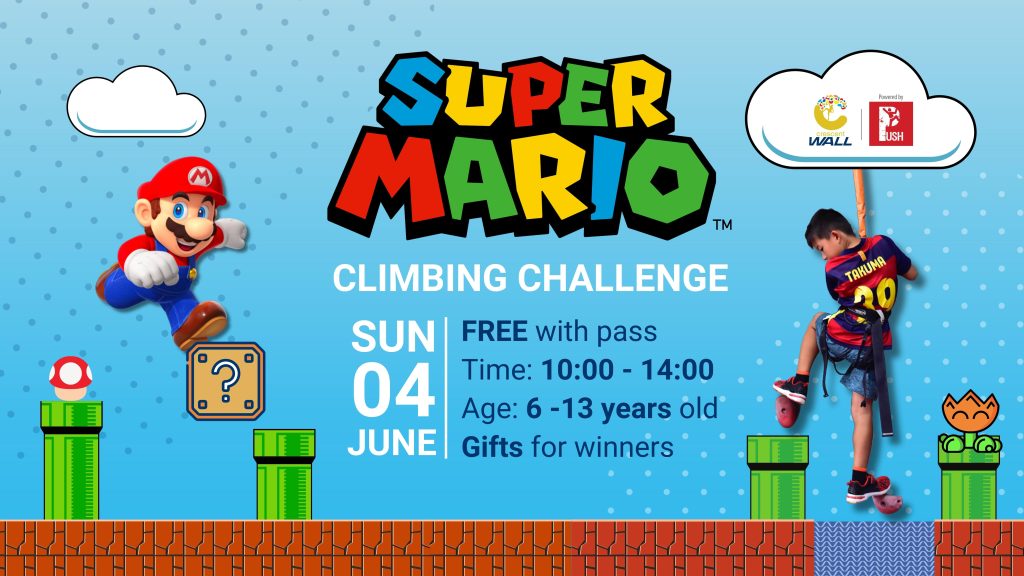 Join us for a thrilling experience that brings the iconic world of Super Mario to life. Just like Super Mario, you'll need agility, strategy, and determination to climb your way to victory. Navigate through a course filled with thrilling obstacles and exhilarating climbing walls. Along the way, you'll encounter familiar elements from the Super Mario game, such as hitting bricks for surprises and power-ups. Be strategic, but beware of making the wrong move that could set you back.
We have prepared a lineup of fantastic prizes for the bravest climbers including Fun Pass Vouchers, 3-Hour Pass Vouchers, exclusive 1-Month Kid Membership worth 1,500,000 VND and Climbing  Summer Camp Vouchers to create unforgettable memories!
Don't miss out on this extraordinary opportunity! Gather your friends, put on your climbing shoes, and join us for an unforgettable event experience that will transport you into the world of Super Mario.
FREE participation with any climbing pass or membership!
Get ready to channel your inner Super Mario and conquer the challenge of a lifetime!