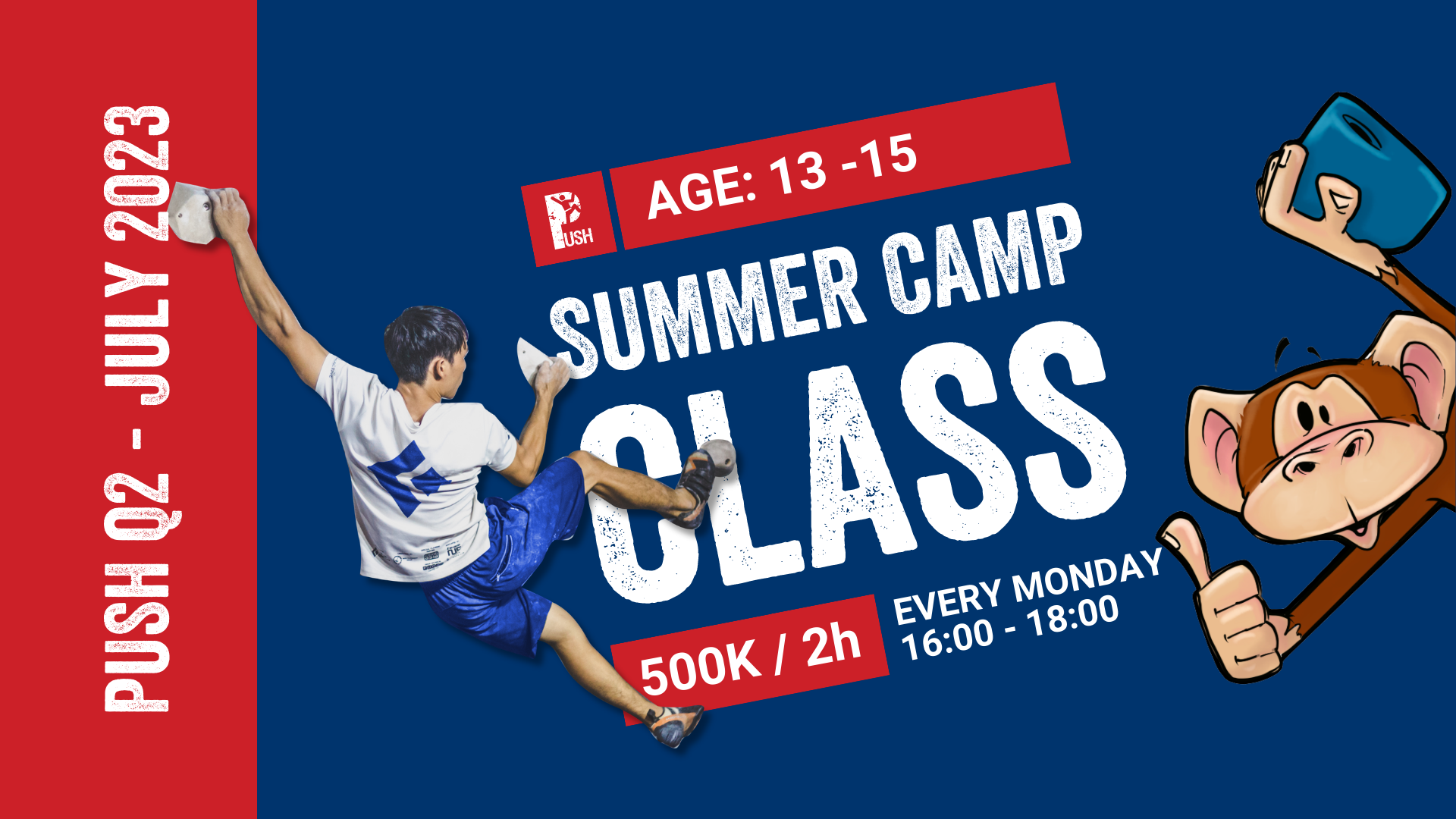 Summer Workshop (13-15 y.o)
Lesson 2: Introduction to Knots, Rope Management & Climbing Communication.
Summer Workshop (13-15 y.o)

LESSON 2
Opening Ritual
Ice Breaker & Warm Up
Safety Briefing
+Rules Of the gym: Explanation the basic rules of the gym, such as no running, climbing under others, being loud, and or not following directions.
+ Auto-belay Safety: How to behave with an auto-belay, where not to stand, how not to jump, lanyard must be straight, no hitting the machines, etc
Skill & Knowledge: Figure 8 Knot & Top Rope Belay communication
Figure 8 Knot: Learning how to make a figure 8
Communication: Learning Top Rope Belay communication speech
Water Break
Game & Review
Twister Climbing: Instructor choose a color and a left or right hand. The climber must hold on to the color of the hold.
Closing ritual
Cool Down & Debriefing
*Summer camp tuition Fee: 500,000 VND per lesson
*Registration is open for individual lessons.
Join any day on the schedule or topic that interests your child!
Don't miss out on this incredible opportunity for your child to experience the thrill of rock climbing while learning valuable skills and fostering a love for adventure.
If you have any question please don't hesitate to contact us:
Hotline/Zalo: 090 124 20 22
Read more about benefits of climbing!
🧗‍♂️ Enroll today and unlock the limitless possibilities of climbing! 🌟