Cueicha & Crescent Wall: A Recipe for Adventure
We're excited to share our latest collaboration with Cueicha, Taiwanese Bubble Tea, a renowned brand that takes your taste buds on a delightful journey.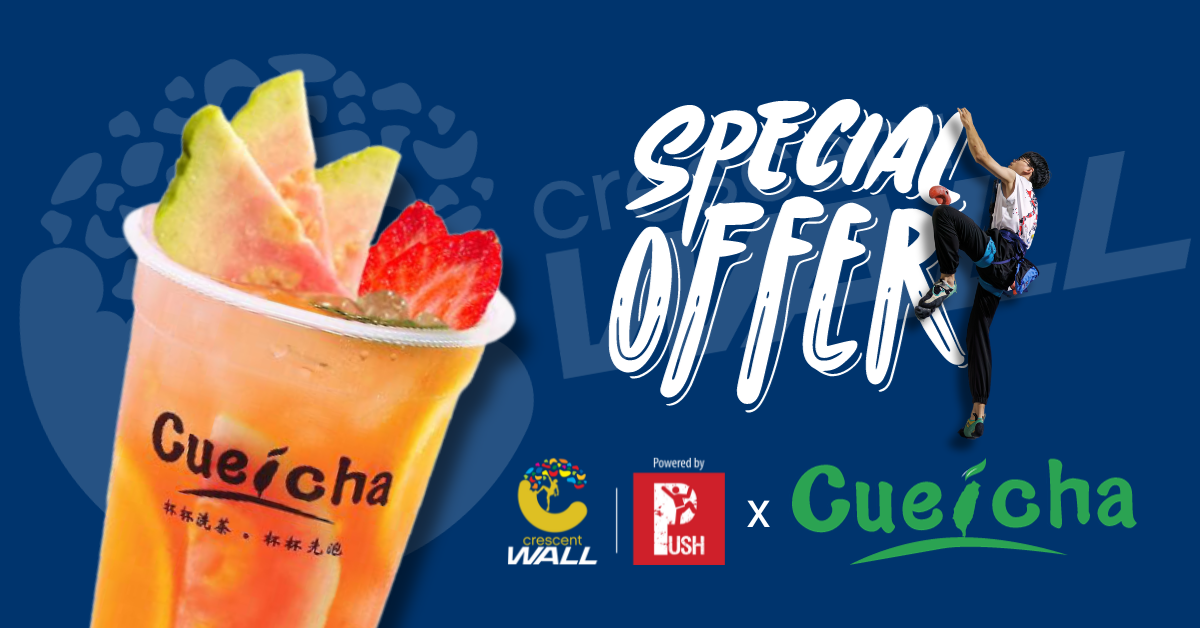 Cueicha: Crafting Dreams, One Sip at a Time
Cueicha, Taiwanese Bubble Tea, brought to you by Shangyang International since 2012, is more than just a beverage. It's a comfort, a taste, and a dream. Our partnership with Cueicha brings their delightful flavors to our climbing gym. Cueicha's journey started from a humble food truck at the night market and has now expanded its presence to Taiwan, Vietnam, and Malaysia.
The vision of Cueicha extends beyond borders. They aim to bring their delicious tea to every corner of the country, inviting you to savor their exquisite blends.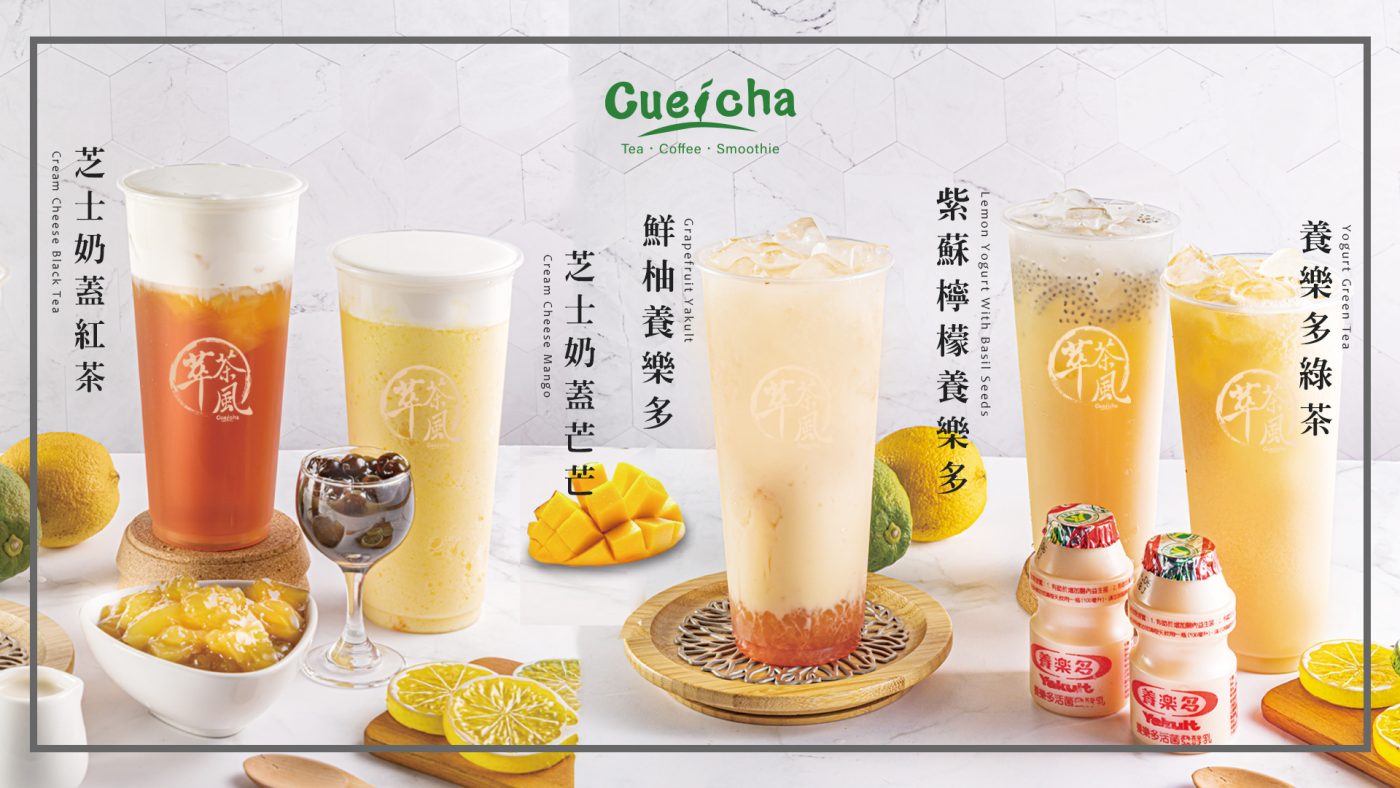 Crescent Wall: Scaling New Heights
Crescent Wall is your gateway to adventure within the city. Located on the 4th, 5th, and 6th floors of Crescent Mall, our climbing gym offers a unique "great outdoors" experience with breathtaking 16-meter floor-to-ceiling windows. Climbers, both novices and experienced, can challenge themselves on our 1,500 square meters of diverse climbing surfaces. We ensure a safe and memorable climbing experience with professional care and expert instruction.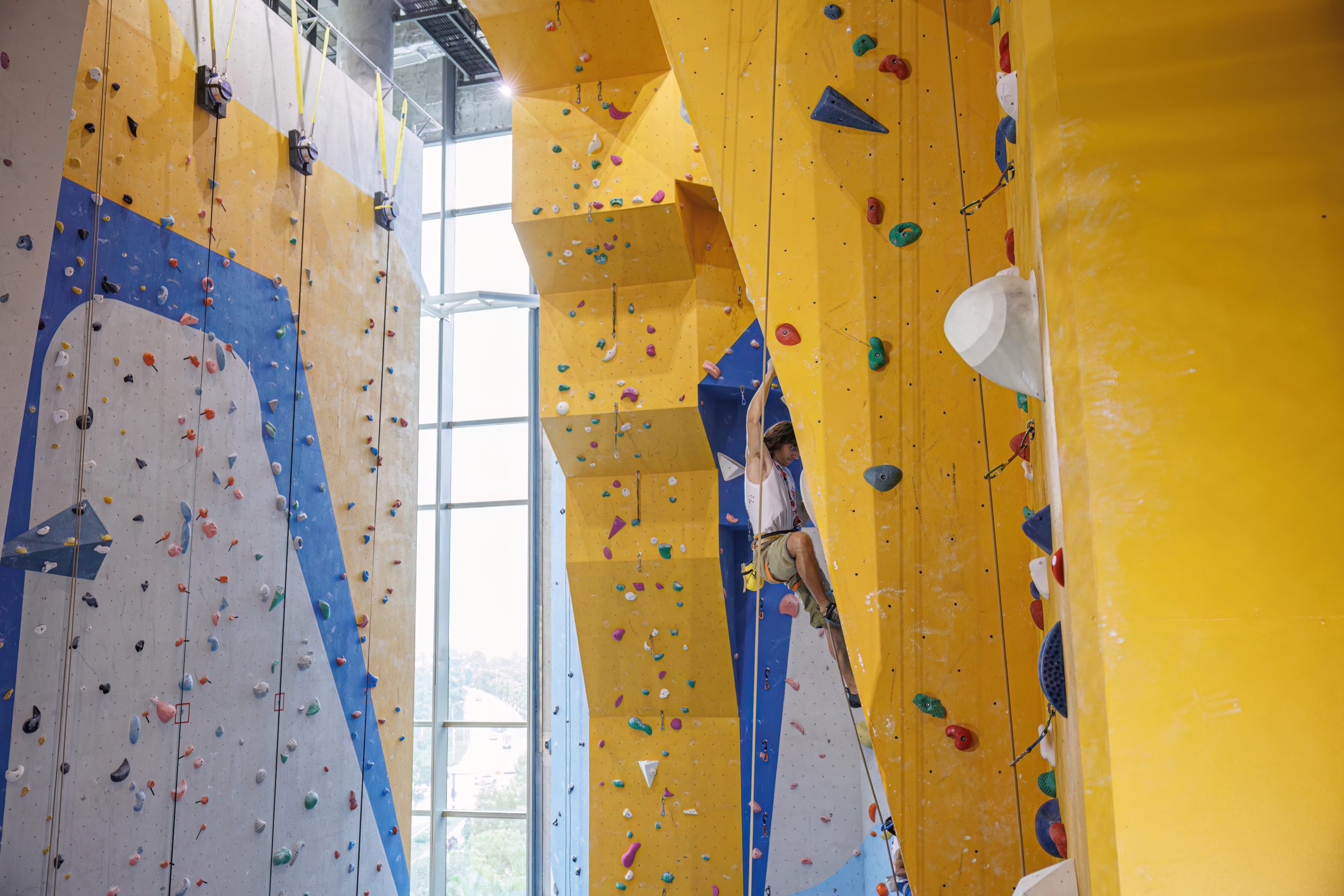 A Perfect Blend: Cueicha and Crescent Wall
Now, the exciting part: our partnership with Cueicha. When you purchase ten drinks at Cueicha in Crescent Mall, you'll receive a complimentary Fun Pass for a one-hour climbing experience at Crescent Wall, complete with a climbing introduction. This adventure includes a 12-meter climbing wall and an interactive wall with ValoClimb.
This collaboration is the perfect blend of refreshing Taiwanese Bubble Tea and exhilarating climbing experiences. It's an invitation to embark on a journey that satisfies your taste buds and your thirst for adventure.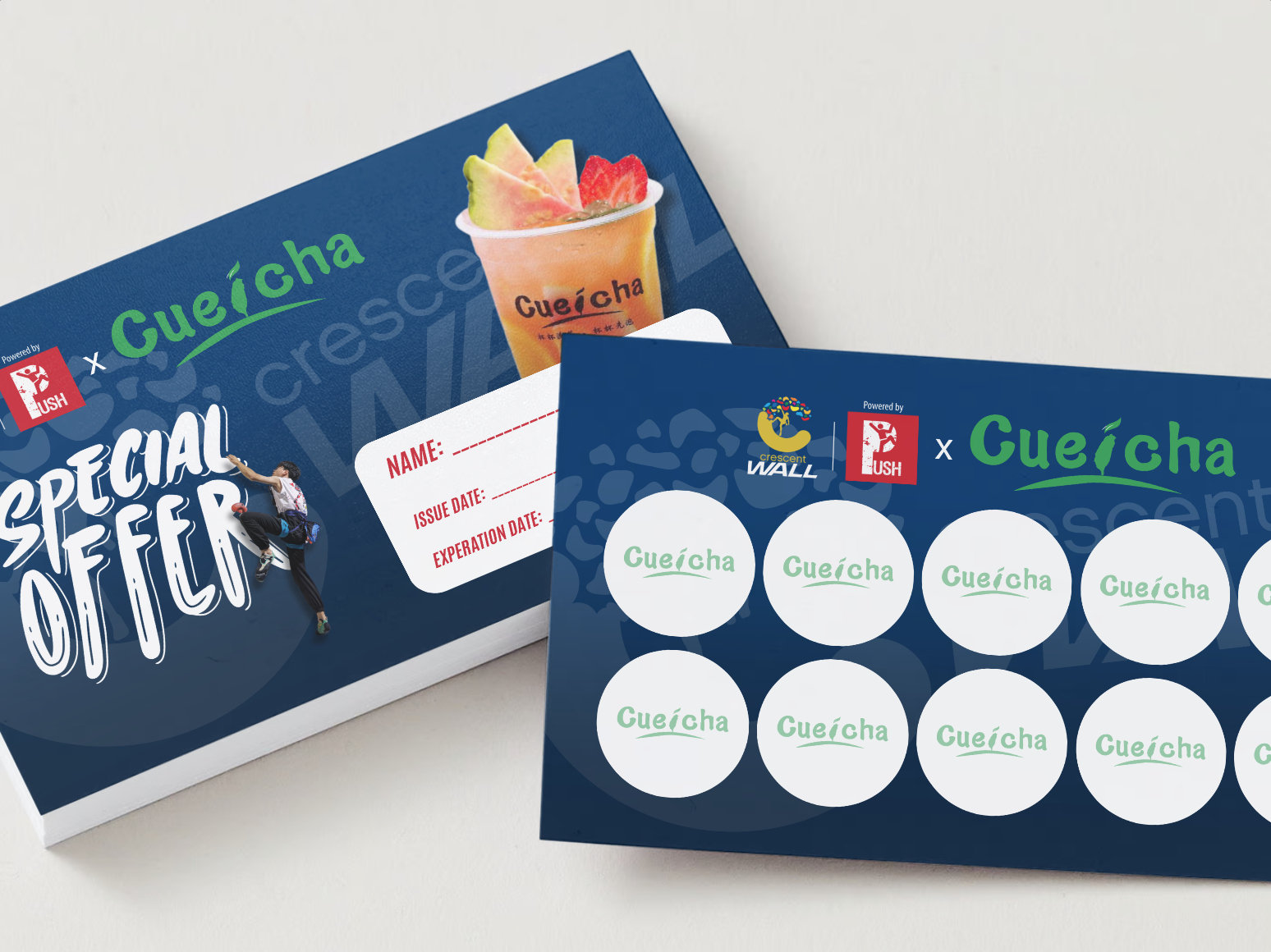 Whether you're a bubble tea enthusiast, a climbing aficionado, or both, our partnership offers the best of both worlds. Come, savor a cup of delicious tea, and conquer new heights at Crescent Wall. Your craving for flavor and adventure will be met here. Get ready for an unforgettable experience with us!
Promotion Time: November 1, 2023 – April 19, 2024
Stay tuned for more exciting updates from Crescent Wall, your go-to destination for adventure and fun.