If you've mastered Sport Climbing Basics as a top rope climber, the next logical step is learning how to lead climb. In this series, you'll learn what lead climbing is, how to belay a lead climber, how to clip quickdraws, and the proper way to fall.
Course structure: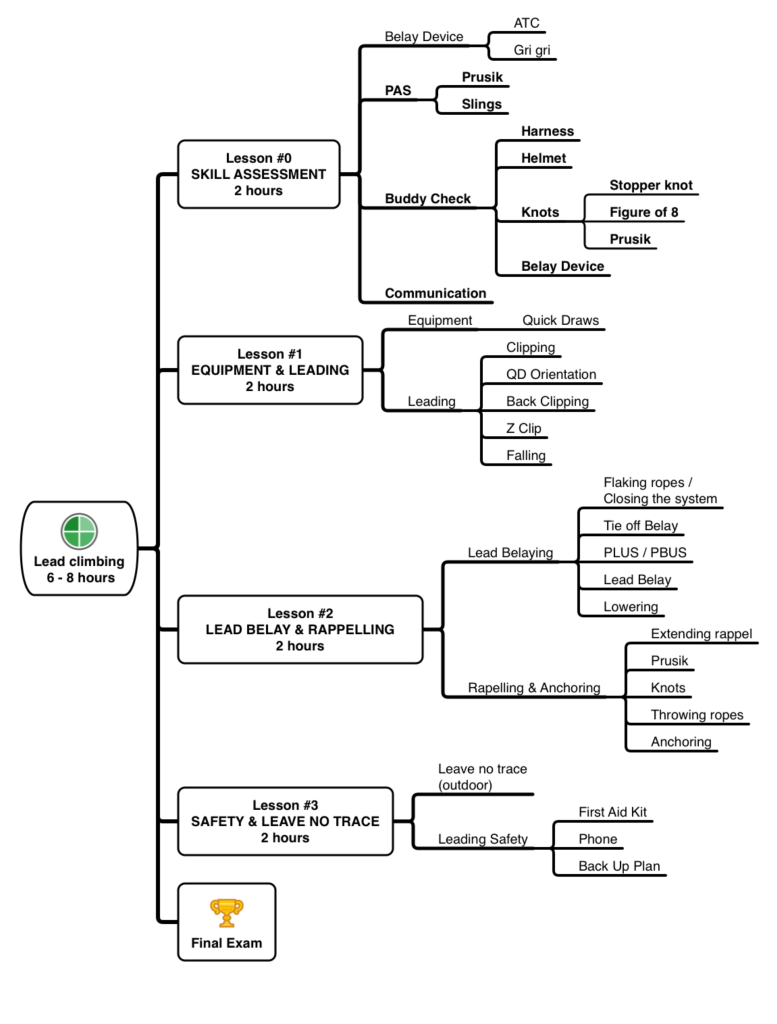 Skill assessment
The goal of this class is to assess the skills required to effectively lead climb and lead belay in indoor settings. It is geared for those students who have already mastered the level of information covered in the Top Rope Belay I and II course and has mastered the basics of the movement and technique course.
Look out!
READ THE FOLLOWING BEFORE USING THIS BOOK
Climbing is a dangerous sport. You can be killed or seriously injured while rock climbing. No book can describe or predict all the hazardous and complex situations that can occur while rock climbing. This book is intended to supplement formal, competent instruction. Do not rely on this book as your primary source of rock climbing information—a simple misinterpretation could be disastrous. Climbing safely requires good judgment based on experience, instruction, and a realistic understanding of your personal skills and limitations.
TOP ROPING VS LEAD
There are two main types of climbing system; top roping and leading. Both of these use the rope and gear to catch a fall, but in different ways. Most beginners start top rope climbing, as it's the safest and easiest way to learn. Once you've mastered the basics you can move on to leading.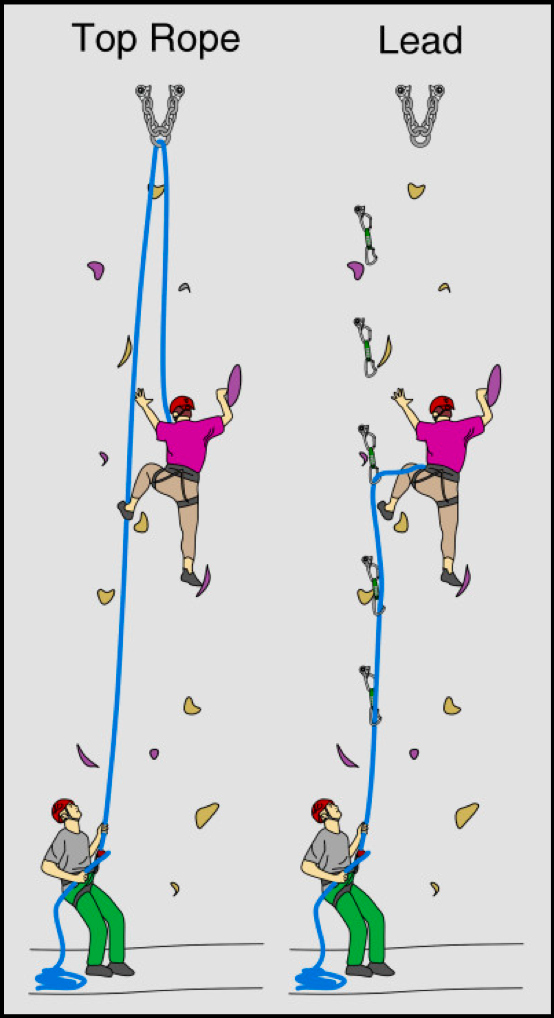 Top Roping
Rope is through the top anchor
Safer
Easier to belay
Lead Climbing
Climber clips the rope into quickdraws as they climb
Bigger fall potential
More advanced belaying skills needed