Get Started
This course is currently closed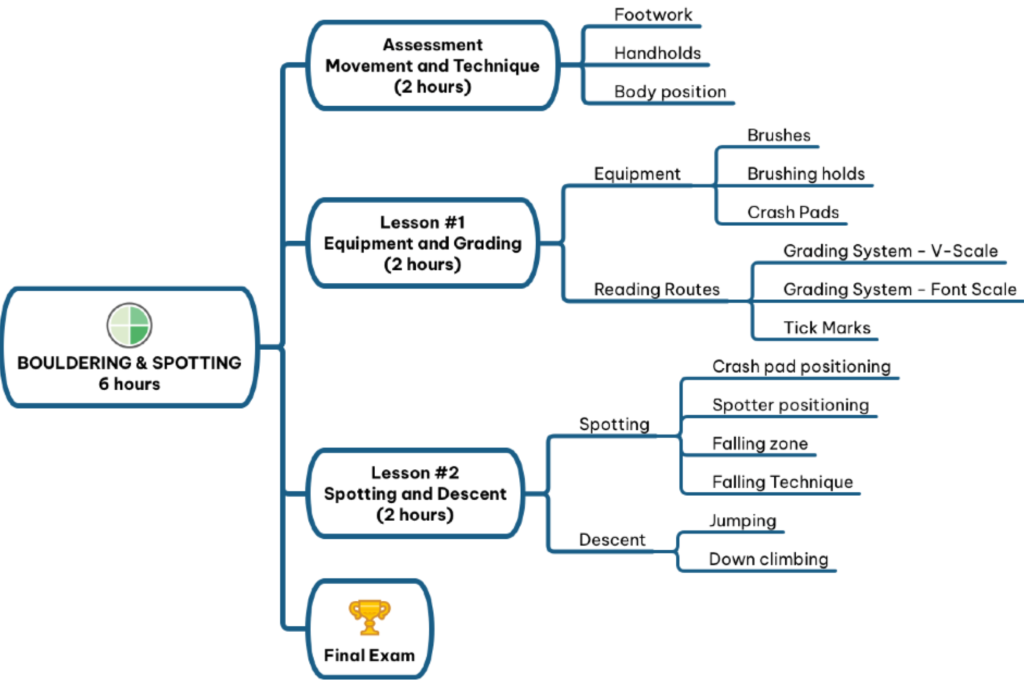 Bouldering is increasingly popular in climbing facilities. It is a pure form of climbing where the climber can focus on the essentials of movement without the distractions of equipment, ropes, clipping protection, etc.
However, bouldering presents unique risks to the climber. While the objective hazards of roped climbing are generally not present when bouldering, all that can really be said about bouldering is that it is probably potentially less lethal than other forms of climbing given the heights involved.
Every fall in bouldering is a ground fall and presents a risk of injury to the climber and those in the bouldering area.
Climbers have been injured stepping, jumping, or falling off of boulder problems, sometimes badly.
As a student, you will be provided an orientation to spotting before you are allowed to boulder without assistance or direct supervision.
You should be informed of the inherent risks of bouldering, the intended function and limitations of the crash pad, the maximum height of bouldering in the facility, and wherein the facility bouldering is allowed.