We're big believers in auto belays at Push. Not because we don't love our belay buddies (we so do) but because auto belays mean anyone can grab a few minutes of safe climbing at no notice without having to find someone to help. Which is super convenient in today's time-pressed world. But to ensure that those auto belays continue to keep you safe we make sure that we recertify each and every one, each and every year.
Our Head Rush TRUBLUE auto belays are magnetic devices which massively reduces wear and tear but even so we ensure safety with regular checking, maintenance, and annual recertification. That means taking each one apart, inspecting it for wear, degreasing, and changing components where necessary. Safety comes first, so it's not enough that the job is done; it has to be seen to be done, and seen by the experts.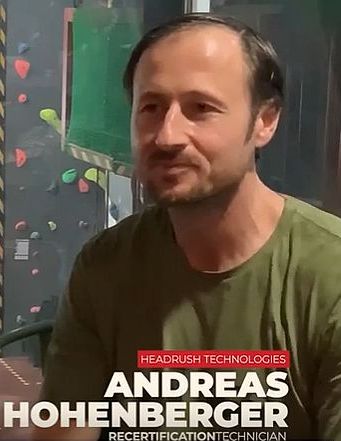 So meet Andreas from Head Rush. This is a man whose job essentially involves travelling the world in order to throw himself off tall things.
It was the rainy season when he hit town, but at least he got to check out Rocktoberfest as well as our auto belays.
Push is proud to partner with Head Rush Technology so you can be free to push your limits. We take care of your safety so you can take it for granted.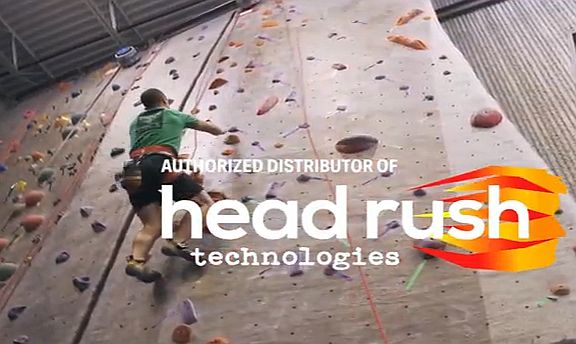 Words by Steve Shipside.