HEAD ROUTESETTER & MAINTENANCE
Requirements:
18 + years old
University Graduate
Minimum 3 years route setting experience
Minimum 1 year related management experience
Experienced and proven team contributor.
Excellent communication skills
Lead Climbing and Top Rope Belay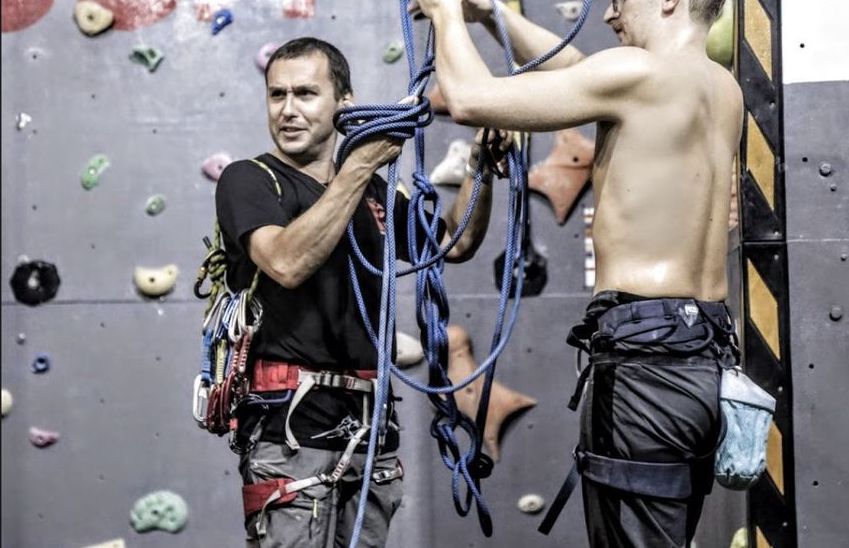 Head Routestter & Maintenance / per location
Full Time:

20

.000.000 VND / month

+ Climbing Courses & Workshops Commission
Core Functions:
Manage route setting staff.

Manage route setting program and wall maintenance.

Monitor and comply with (Manage) annual route setting budget.
Ensure route setting program compliance with Risk Management Procedures. • Plan future improvements related to route setting.
STAFF MANAGEMENT:
Manage staffing, including hiring, scheduling, training, regular
performance reviews, and terminations as needed.
Supervise route setting, stripping and cleaning activities.
Maintain employee motivation and job satisfaction via
dynamic leadership and support.
Communicate with staff to understand and support company
goals and objectives.
Maintain discipline and professionalism among staff.
Ensure staff quality through assessment and evaluation.
ROUTE SETTING PROGRAM MANAGEMENT:
Ensure appropriate route quantity and quality.
Ensure appropriate route consistency. Correct grades as
needed.
Manage route assortment in Route Setter Pro database.
Monitor and maintain efficiency standards.
RISK MANAGEMENT:
Ensure risk management policy compliance during setting
including use of appropriate personal safety equipment.
Ensure that routes minimize risk by design.
WALL MAINTENANCE/ INVENTORY:
Maintain shop cleanliness and functionality.
Maintain climbing wall cleanliness and functionality.
Manage hold assortment through new hold purchase and used hold sales.
Manage supply inventory, including consumable supplies and tools.
BUDGET MANAGEMENT:
Submit annual expense budget requests to Location Manager.
Continuously review annual expense budgets and adjust scheduling accordingly.
OTHER DUTIES:
Work with managers to deliver on Push Climbing  goal and vision.
Contribute actively to team efforts and goals as needed.
Review systems and strategies to ensure route setting procedures and risk management policies are current.
Job Application
This form is to get to send us your details for job applications within the Push Family