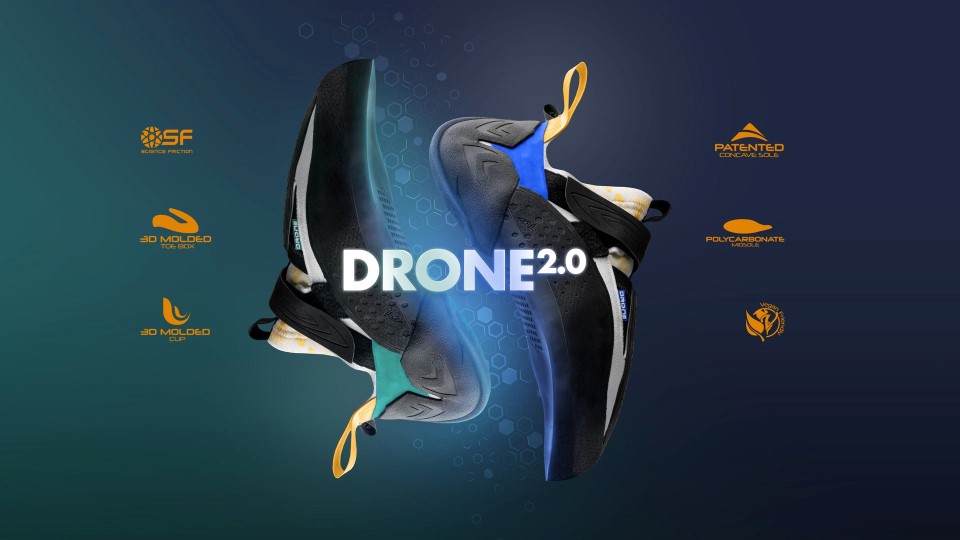 *Delivery Time: 10-12 days
Introducing Mad Rock's upgraded Drone 2.0 HV – a superior version of its predecessor! With a Science Friction 3.0 rubber toe box, concave sole, and breathable tongue, it offers enhanced grip, precision, and comfort. The 3D expandable molded heel ensures a versatile fit, while the vegan-friendly option aligns with your values. Elevate your climbing with the Drone 2.0 HV!
---
Giới thiệu phiên bản nâng cấp Drone 2.0 HV của Mad Rock – phiên bản tốt hơn so với bản trước đó! Với đầu giày bằng cao su Science Friction 3.0, đế lõm và lưỡi giày thoáng khí, nó mang lại độ bám vượt trội, chính xác và thoải mái. Gót giày nén 3D đảm bảo phù hợp linh hoạt, trong khi phiên bản thân thiện với người ăn chay phù hợp với giá trị của bạn. Nâng cao trình độ leo núi với Drone 2.0 HV!
*Delivery Time: 10-12 days